G.P Putnam's Sons Books for Young Readers
January 5, 2018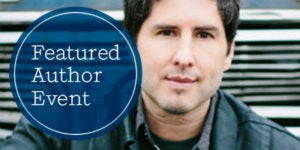 Newbery Medal-winning author Matt de la Peña and bestselling illustrator Loren Long will read and present their new picture book, LOVE (G.P. Putnam's Sons Books for Young Readers), a story about the strongest bond there is and the diverse and powerful ways it connects us all.  Matt and Loren will appear at Books are Magic, beginning at 6:00 pm on January 9 for an evening about LOVE, A Winter 2017-2018 Kids' Indie Next Top Pick. 
expand
LOVE depicts the many ways we experience this universal bond, which carries us from the day we are born throughout the years of our childhood and beyond. With a lyrical text that's soothing and inspiring, this tender tale is a needed comfort and a new classic that will resonate with readers of ever age.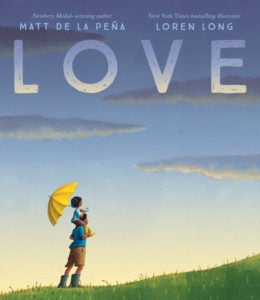 "In the beginning there is light and two wide-eyed figures standing near the foot of your bed and the sound of their voices is love. … A cab driver plays love softly on his radio while you bounce in back with the bumps of the city and everything smells new, and it smells like life." Matt de la Peña
is the author of Last Stop on Market Street
, which won the Newbery Medal and was chosen for the Caldecott Honor. He is also the author the award-winning picture book 
A Nation's Hope: The Story of Boxing Legend Joe Louis
 and six critically acclaimed young adult novels. Matt teaches creative writing and visits schools and colleges throughout the country. Loren Long has received numerous accolades for his fluid WPA painting style. He has been awarded two gold medals from the Society of Illustrators in New York. He has also illustrated book covers for numerous publishers and has recently concentrated on illustrating books for young readers, where his work has garnered much praise.
September 14, 2017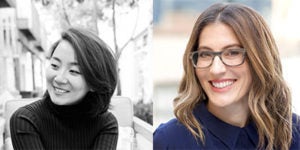 Jennifer Besser, President & Publisher, G.P. Putnam's Sons Books for Young Readers, has been the editor of seven books by #1 bestselling author Marie Lu, including her newest, WARCROSS, published this week to much enthusiasm, buzz and acclaim.
expand
 As Jennifer noted in her pre-publication companywide e-mail about the book:  "Set in a near-future Tokyo, WARCROSS
is the story of teenage coder Emika Chen, who's been forced to take up bounty hunting to make ends meet. She hunts down wayward gamblers who illegally bet on Warcross, the virtual reality game that's taken the world by storm. But when she takes a risk of her own and tries to hack into the opening game of the international Warcross Championships, Emika sets into motion a cascade of events with catastrophic consequences for the entire Warcross empire." In this
Three Questions for an Editor
interview, Jennifer offers insights into what drew her to Marie Lu's writing, the process of working with Marie on her books, and why WARCROSS will connect with readers everywhere.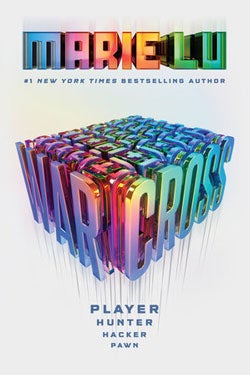 What characteristics in Marie Lu's writing and storytelling first attracted you to her as an editor and distinguish her books, most notably WARCROSS, in the YA marketplace?
Eleven years ago, I read Marie's first novel on submission. It wasn't there yet and it didn't sell (this story has a happy ending!), but there were moments in that book that I've never forgotten. Then in 2010, LEGEND went out on submission and I was blown away. I remember the exact moment I fell for the story—it was a twist so good that I sort of sat back in admiration for a beat…and then dove right back in to finish. That first novel stuck with me in big part because of Marie's cinematic writing—it's visual and it moves at a terrific pace, without ever sacrificing depth. And the good news is, Marie couldn't shake that first novel either. She went back and rethought it and created something incredibly inventive and in a completely new genre for her. We bought it last year and I can't wait to share it with everyone soon.
How would you describe the editor/author relationship and process that has developed between you and Marie over the years?
Marie has so much story to tell, in life and on the page, so to be both her editor and her friend is a terrific thing. After seven novels together, we've established a lot of trust and a bit of a shorthand. We can zero in very quickly on where the crutches are and when they need to be kicked out from under the storytelling. She's a fantastic, brave reviser and a dream to work with.
What elements of WARCROSS do you think will resonate mostly strongly with readers?
Marie's background is in video game design and she puts that experience to work so beautifully here. She makes it easy and fun for readers to fall into the high-stakes world of WARCROSS and a near-future Tokyo, while at the same time raising thoughtful questions about the intersection of morality and technology. There's adventure, romance, bounty hunters, a young billionaire, some enviable rainbow-colored hair, and a Corgi. Oh, and a few hidden gems for Marie's LEGEND fans.
April 10, 2017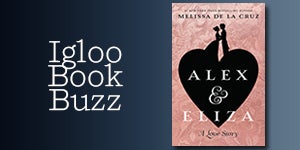 In this week's Igloo Book Buzz selection, ALEX & ELIZA: A Love Story, on sale from G.P. Putnam's Sons Books for Young Readers on April 11,  #1 New York Times bestselling author Melissa de la Cruz brings to life the romance of young Alexander Hamilton and Elizabeth Schuyler. "It is set when Alexander Hamilton is about 19 years old and Elizabeth
expand
Schuyler is 17, around 1777, until their marriage in 1780," says Ms. de la Cruz. "I thought of my book as very much a Jane Austen retelling of Alex and Eliza's story." Ms. de la Cruz was inspired to write her book after seeing Lin-Manuel Miranda's Broadway show, 
Hamilton: An American Musical,
 which was based on Ron Chernow's 
New York Times
-bestselling book, 
ALEXANDER HAMILTON
 (Penguin Press/Penguin Books).   As she told 
Entertainment Weekly: 
"I am a sucker for the popular girl-poor boy love story trope, from Reality Bites to Moulin Rouge. And I had always had a soft spot for Elizabeth Schuyler, whom I used in my Blue Bloods vampire books as well: my heroine Schuyler Van Alen is named after her. After we saw 
Hamilton,
 my 10-year-old daughter was obsessed with Eliza, and it was her keen interest in Alex and Eliza's story that led me to thinking that there was something more I wanted to discover more about the subject. I was originally just doing the research to answer my daughter's questions, but I got caught up in it as well. [caption id="attachment_5791" align="alignright" width="200"]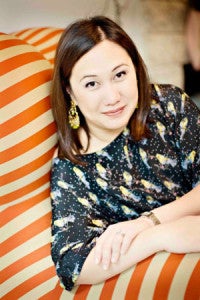 Melissa de la Cruz[/caption] "After we saw 
Hamilton,
 I sobbed for a good 10 minutes. I had never realized how much of an outsider I had felt to American history until we (brown people) were suddenly thrust in the center of it. It was such a profound moment for me, and I am tearing up just thinking of it. 
Hamilton
 made this bold statement that you – yes you, Puerto Rican, African American, Asian — are part of the founding father's story too. The story of America is also our story. I had never felt entitled to that before. I had never felt so embraced by American history. It was shocking how deeply I craved it, how I didn't even know how much I needed to feel that way. I'm in awe of what Lin-Manuel Miranda has done, not just as a work of art, but as a work of citizenship for all of us immigrants and people of color to be part of the greatest story of the founding of our country." The publication of ALEX & ELIZA has generated widespread advance buzz across many national media outlets, including Entertainment Weekly, Teen Vogue, GoodReads.com, EpicReads.com, Brit + Co, Bustle, Broadway World and PopSugar, among a host of others. The author's upcoming appearances include the LA Times Festival of Books  (April 23), YALLWest (April 29) and BookCon (June 3-4).