goodnight stories for rebel girls
June 21, 2018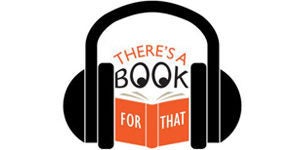 Happy Summer Solstice! The longest day of the year allows for more listening, and June is Audiobook Month! We congratulate this year's Audie Award winners, view them here. We'd also like to draw attention to this week's new release, BEDTIME STORIES FOR REBEL GIRLS, as well as other outstanding audiobooks brought to vivid life by celebrity narrators. These adult and children's titles, available in the CD format and as audio downloads, are ideal for vacations, commutes or while walking the dog! So turn up the volume…your Summer listening may commence!
expand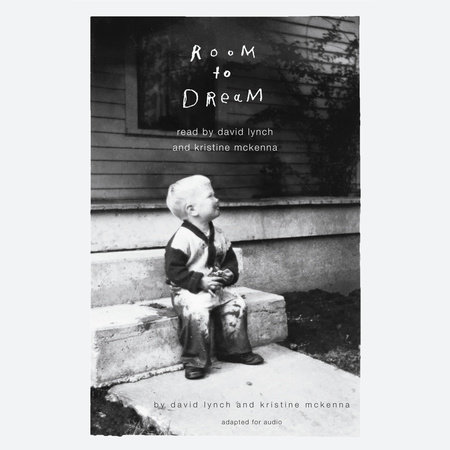 ROOM TO DREAM: A LIFE
by David Lynch, Kristine McKenna; Read by David Lynch and Kristine McKenna
An unprecedented look into the personal and creative life of the visionary auteur David Lynch, through his own words and those of his closest colleagues, friends, and family — adapted by David Lynch from the print book especially for this audio program. With insights into…Eraserhead; The Elephant Man; Dune; Blue Velvet; Twin Peaks; Mulholland Drive and more!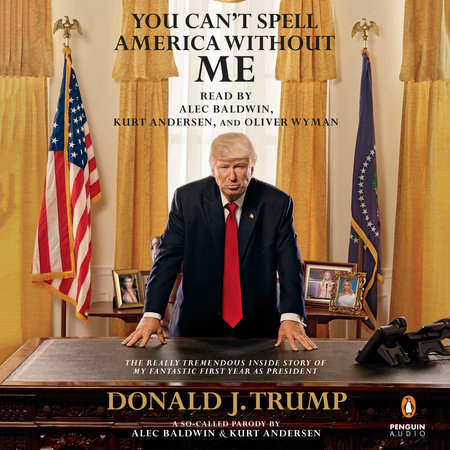 YOU CAN'T SPELL AMERICA WITHOUT ME: THE REALLY TREMENDOUS INSIDE STORY OF MY FANTASTIC FIRST YEAR AS PRESIDENT
Donald J. Trump (A So-Called Parody) by Alec Baldwin, Kurt Andersen
Political satire as deeper truth: Donald Trump's presidential memoir, as recorded by two world-renowned Trump scholars, and experts on greatness generally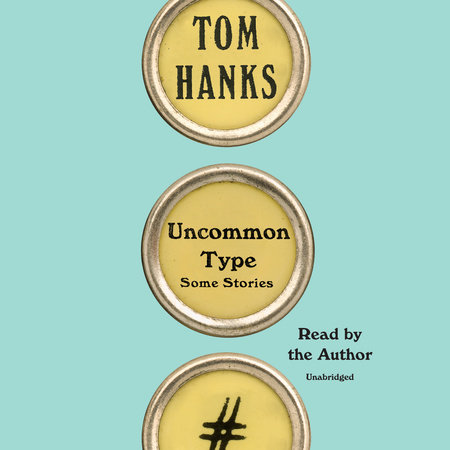 UNCOMMON TYPE: SOME STORIES
by Tom Hanks; Read by Tom Hanks
A collection of seventeen wonderful short stories showing that two-time Oscar winner Tom Hanks is as talented a writer as he is an actor. Featuring additional performances by Peter Gerety, Peter Scolari, Cecily Strong, Holland Taylor, and Wilmer Valderrama on "Stay With Us."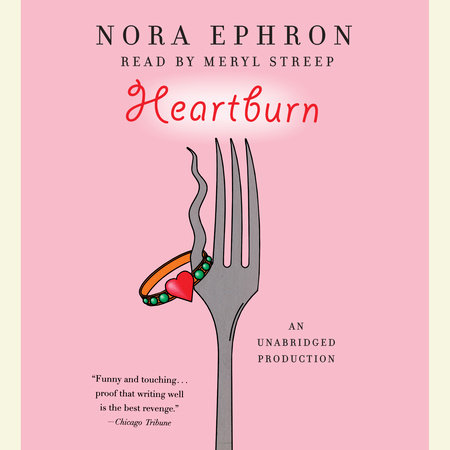 HEARTBURN
by Nora Ephron; Read by Meryl Streep
Is it possible to write a sidesplitting novel about the breakup of the perfect marriage? If the writer is Nora Ephron, the answer is a resounding yes. For in this inspired confection of adultery, revenge, group therapy, and pot roast, the creator of "Sleepless in Seattle" reminds us that comedy depends on anguish as surely as a proper gravy depends on flour and butter.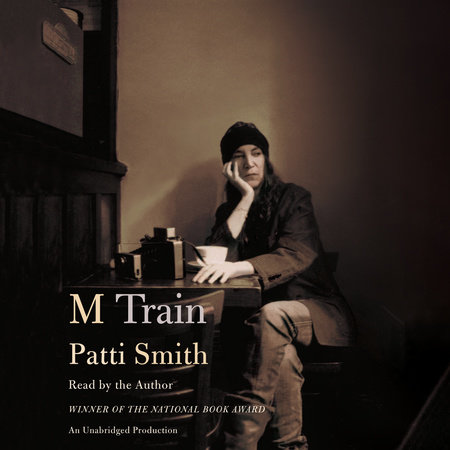 M TRAIN
by Patti Smith; Read by Patti Smith
From the National Book Award–winning author of
Just Kids
: an unforgettable odyssey of a legendary artist, told through the prism of the cafés and haunts she has worked in around the world. It is a book Patti Smith has described as "a roadmap to my life."
FOR ALL AGES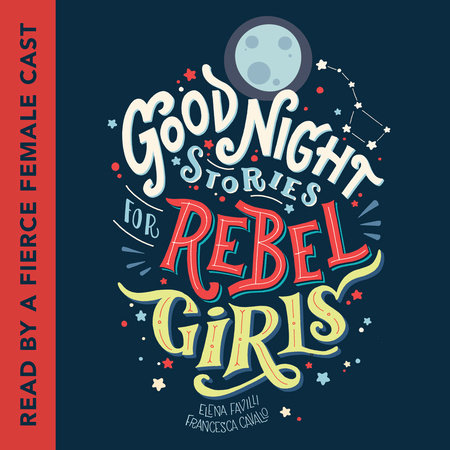 GOOD NIGHT STORIES FOR REBEL GIRLS
The beloved New York Times bestsellers and Kickstarter crowdfunding sensations are available on audio for the first time, read by a star-studded fierce female cast including
Alicia Keys, Ashley Judd, Danai Gurira, Esperanza Spalding, Janeane Garofalo, Mozhan Marnò, Phillipa Soo, Rowan Blanchard
, and
Samira Wiley
! Good Night Stories for Rebel Girls reinvents fairy tales, inspiring listeners with the stories of 100 heroic women, from Elizabeth I to Serena Williams. Painters, scientists, dancers, chefs, astronauts, jazz singers, pharaohs, boxers, writers, political leaders…from every corner of the globe!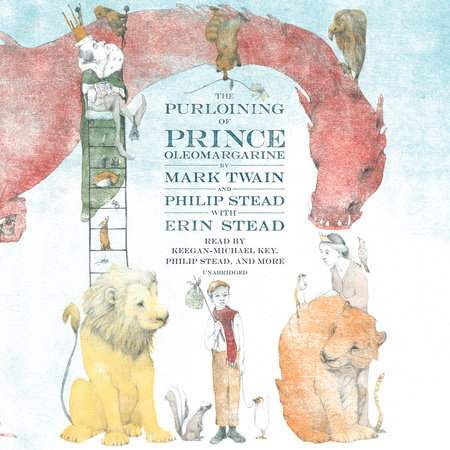 THE PURLOINING OF PRINCE OLEOMARGARINE
by Mark Twain, Philip C. Stead, Erin Stead; Read by Keegan-Michael Key and Philip Stead
A never-before-published, previously unfinished Mark Twain children's story is brought to life by Caldecott Medal winners Philip Stead and Erin Stead. In a hotel in Paris one evening in the 1879, Mark Twain sat with his young daughters, who begged their father for a story. Choosing a picture from a magazine to get started, Twain began telling them the tale of Johnny, a poor boy in possession of some magical seeds, who finds himself on a quest to rescue a stolen prince. Later, Twain would jot down some rough notes about the story, but the tale was left unfinished…until now. With Mark Bramhall as the voice of Mark Twain, Julia Whelan as Susy Clemens, and an Editor's Note read by Frances Gilbert.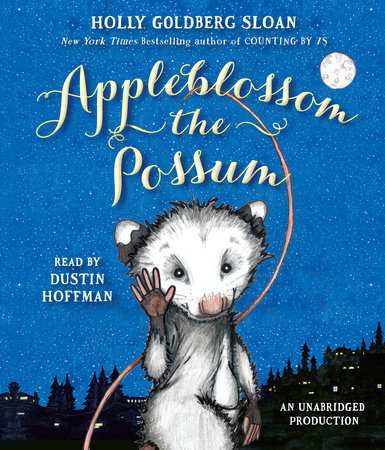 APPLEBLOSSOM THE POSSUM
by Holly Goldberg Sloan: Read by Dustin Hoffman
Fans of E.B. White and Dick King-Smith will adore this heartwarming and funny animal adventure by the award-winning author of
Counting by 7s.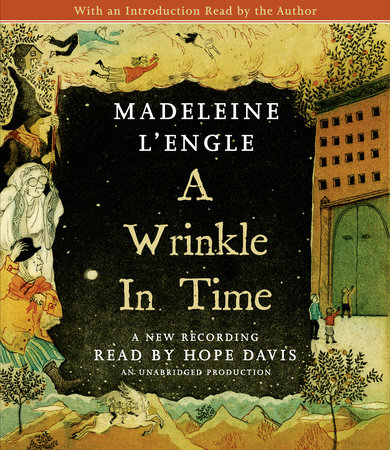 A WRINKLE IN TIME
by Madeleine L'Engle; Read by Hope Davis
Madeleine L'Engle's ground-breaking, Newbery Medal-winning science fiction and fantasy classic was adapted into a major motion picture earlier this year. This movie tie-in audiobook includes an introduction read by director Ava DuVernay, a foreword read by the author, and an afterword read by Madeleine L'Engle's granddaughter Charlotte Jones Voiklis.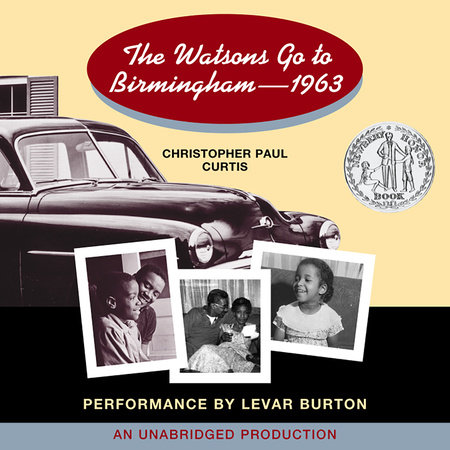 THE WATSONS GO TO BIRMINGHAM - 1963 by Christopher Paul Curtis; Read by LeVar Burton
Enter the hilarious world of ten-year-old Kenny and his family, the Weird Watsons of Flint, Michigan. There's Momma, Dad, little sister Joetta, Kenny, and Byron, Kenny's older brother, who, at thirteen, is an "official juvenile delinquent." When Momma and Dad decide it's time for a visit to Grandma, Dad comes home with the amazing Ultra-Glide, and the Watsons set out on a trip like no other. Heading South, they're going to Birmingham, Alabama, and toward one of the darkest moments in America's history. By turns comic, tragic, and touching, this remarkable Newbery Honor work, delightfully performed by LeVar Burton in this unabridged production, will delight listeners young and old as they meet Christopher Paul Curtis, a storyteller of bold ambition and a true and original voice and his inimitable Watsons. For more on these and other great audiobooks, visit the collection:
June is Audiobook Month
---
There's a Book for That!
is brought to you by Penguin Random House's Sales department. Please follow our Tumblr by clicking
here
—and share this link with your accounts:
theresabookforthat.tumblr.com
. Thank you! Did you see something on the news or read about something on your commute? Perhaps you noticed something trending on Twitter? Did you think: "There's a book for that!"? Then please, send it our way at
theresabookforthat@penguinrandomhouse.com