Los Angeles Times Book Prizes
April 23, 2018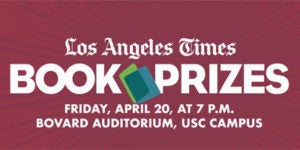 The 39th annual Los Angeles Times Book Prizes were announced at the L.A. Times Festival of Books this past weekend at the University of Southern California, and among the award winners for books published in 2017 were five titles from Penguin Random House imprints in the following categories:
expand
Fiction
Mohsin Hamid, EXIT WEST
(
Riverhead Books
)
Art Seidenbaum Award for First Fiction
Jenny Zhang, SOUR HEART
(
Lenny / Random House
)
The Christopher Isherwood Prize for Autobiographical Prose Winner
Benjamin Taylor, THE HUE AND CRY AT OUR HOUSE: A Year Remembered
(
Penguin Books
)
Current Interest
Nancy MacLean, DEMOCRACY IN CHAINS: The Deep History of the Radical Right's Stealth Plan for America
(
Viking/Penguin
)
Science & Technology
Robert M. Sapolsky, BEHAVE: The Biology of Humans at Our Best and Worst
(
Penguin Press
)
Congratulations to our award-winning authors, their editors and publishers. To view the complete list of this year's L.A. Times Book Prize winners, click
here
. The Los Angeles Times Book Prizes were first awarded in 1980, with the idea of honoring literary excellence and celebrating the community of readers in Los Angeles. The inspiration of former L.A. Times book editor Art Seidenbaum, those first prizes included awards in four book categories – fiction, history, general nonfiction and poetry.
February 22, 2018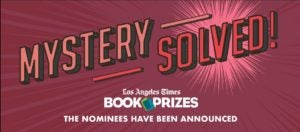 The Los Angeles Times  has announced the finalists for its 2017 Book Prize Awards, which annually honors outstanding books in 10 categories. Below are our 15 Penguin Random House imprint nominations, and our winners of two of their non-competitive prizes. The winners in the literary categories will revealed on April 20.
expand
Art Seidenbaum Award For First Fiction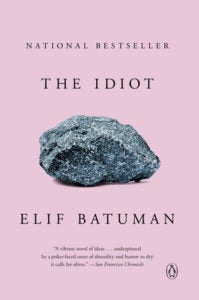 THE IDIOT
by Elif Batuman (
Penguin Books
)
MY ABSOLUTE DARLING
by Gabriel Tallent (
Riverhead Books
)
SOUR HEART
by Jenny Zhang (
Lenny
)
Biography
GRANT
by Ron Chernow (
Penguin Press
)
R
ICHARD NIXON: THE LIFE
 by John A. Farrell (
Vintage
)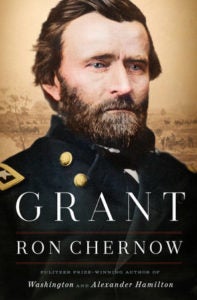 2017 Innovator's Award - Winner
WELL-READ BLACK GIRL
 by Glory Edim (
Ballantine Books
)
2017 Christopher Isherwood Prize for Autobiographical Prose - Winner
THE HUE AND CRY AT OUR HOUSE: A YEAR REMEMBERED
 by Benjamin Taylor (
Penguin Books
)
Current Interest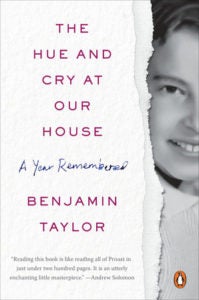 WE WERE EIGHT YEARS IN POWER: AN AMERICAN TRAGEDY 
 by Ta-Nehisi Coates (
One World
)
DEMOCRACY IN CHAINS: THE DEEP HISTORY OF THE RADICAL RIGHT'S STEALTH PLAN FOR AMERICA
 By Nancy MacLean (
Viking
)
THE FAR AWAY BROTHERS: TWO YOUNG MIGRANTS AND THE MAKING OF AN AMERICAN LIFE
 by Lauren Markham (
Crown
)
Fiction
E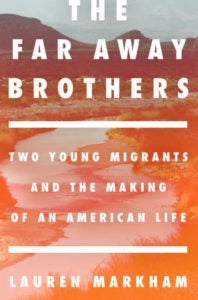 XIT WEST
by Mohsin Hamid (
Riverhead Books
)
THE CHANGELING
by Victor LaValle (
Spiegel & Grau
)
GHACHAR GHOCHAR 
Vivek Shanbhag (
Penguin Books
)
Mystery / Thriller
THE NIGHT OCEAN
by Paul La Farge (
Penguin Press
)
Science & Technology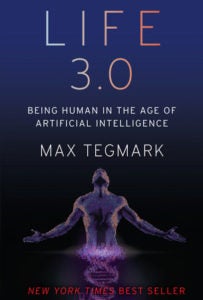 BEHAVE: THE BIOLOGY OF HUMANS AT OUR BEST AND WORST
 by Robert M. Sapolsky (
Penguin Press
)
LIFE 3.0: BEING HUMAN IN THE AGE OF ARTIFICIAL INTELLIGENCE
 by Max Tegmark (
Knopf
)
Young Adult Literature
GENUINE FRAUD
 by E. Lockhart (
Delacorte Press
)