matching gifts program
July 24, 2018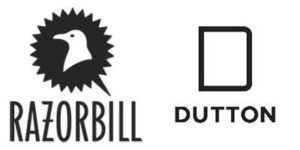 The students from Parkland, Florida who founded The March For Our Lives after the Marjory Stoneman Douglas High School shooting, are now adding a book to their movement. GLIMMER OF HOPE: How Tragedy Sparked a Movement will be the official, definitive book from the founders and will document the ongoing fight for sensible gun control legislation and their journey on the road to change. In a rare move, Razorbill, a Penguin Young Readers imprint, and Dutton, an adult imprint of Penguin Publishing Group, have teamed up to sell this single title together and jointly market the book, which will go on sale on October 16.
expand
The announcement was made on Monday by
Ben Schrank
, President and Publisher of Razorbill, and
Christine Ball
, Senior Vice President, Publisher of Dutton, who acquired North American rights from Creative Artists Agency (CAA). Razorbill Associate Publisher
Casey McIntyre
and Dutton Vice President, Executive Editor
Jill Schwartzman
, are co-editing. The full advance, all author royalties, and the agency's commission will be donated to the March For Our Lives Foundation. In addition, Penguin Random House will donate a portion of its profits to March for Our Lives Foundation and during the week of on-sale, Penguin Random House will also match all employee donations to March for Our Lives Foundation by its employees. GLIMMER OF HOPE will feature original first-person essays by the founders, including Emma González, Jaclyn Corin, Cameron Kasky, and Matt Deitsch, and include oral histories and other contributions from twenty other founders and members of the group. It will also highlight key policy initiatives that the founders support. Despite still being in high school, the founders of The March for Our Lives have not stopped working since the march. Leading up to the midterms, their work is more important than ever: since the tragedy at Marjory Stoneman Douglas in February, there have been eleven more school shootings across the United States. Currently they are on the Road to Change Tour where they are making over 50 planned stops across America to motivate and register young people to vote. Collectively the founders have said: "GLIMMER OF HOPE will be a permanent, tangible way to document the events we've endured and the journey we have lying ahead. March For Our Lives began organically, just a couple dozen teenagers on a living room floor, using trial-and-error processing and self-governing tactics. It's important that we write this book collectively, because we wouldn't be where we are today if it weren't for the differing efforts of each and every one of us." March For Our Lives was created by, inspired by, and led by the students of Parkland, but has since curated student allies of all ethnicities, religions and sexualities across the country. The mission and focus of March For Our Lives is to assure that no special interest group or political agenda is more critical than the timely passage of legislation to effectively address the gun violence issues that are rampant in our country. We demand morally-just leaders to rise up from both parties in order to ensure public safety. The full list of contributors, in alphabetical order, are: Adam Alhanti, Dylan Baierlein, John Barnitt, Alfonso Calderón, Sarah Chadwick, Jaclyn Corin, Matt Deitsch, Ryan Deitsch, Sam Deitsch, Brendan Duff, Emma González, Chris Grady, David Hogg, Cameron Kasky, Jammal Lemy, Kirsten McConnell, Charlie Mirsky, Diego Pfeiffer, Kyrah Simon, Delaney Tarr, Bradley Thornton, Kevin Trejos, Naomi Wadler, Sofie Whitney, Daniel Williams, and Alex Wind.
May 21, 2018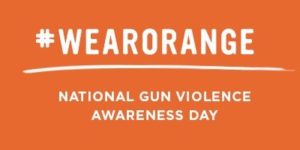 National Gun Violence Awareness Day is on June 1. This year, Penguin Publishing Group has partnered with Everytown for Gun Safety and the #WearOrange movement to recognize the date and to help send a powerful message to end gun violence. 
expand
Other ways to participate include wearing an orange piece of clothing on June 1 or
creating your own #WearOrange image
for social sharing. Additionally, Penguin Publishing Group and Everytown will be partnering on an in-booth activation at BookCon, at the Javits convention center, from 2:00 to 3:30 p.m. on June 2. Attendees can participate in a dedication wall as well as a #WearOrange photo op. The #WearOrange movement originated on June 2, 2015 in honor of Hadiya Pendleton, a 15-year-old girl who was shot and killed in Chicago one week after marching in President Obama's 2nd D.C. inaugural parade in January 2013. In the days and weeks following, Hadija's friends commemorated her by wearing orange – the color many hunters wear in the woods to protect themselves and others from harm.
There are several ways to donate to #WearOrange and its partner organizations, who are working hard every day to build a future where every American can live free from gun violence. For a full list, click
here
.