maximizing our reach
March 21, 2018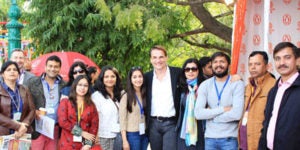 Who is the biggest English-language book publisher in the second-biggest English-language book market? Who among our divisions sold 3.75 million Peppa Pig book sets last year? Read on to find out.
expand
At
Penguin Random House India
and
Penguin Random House North Asia
, we see our growth potential as vital and vibrant.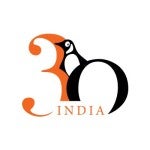 Penguin Random House India, who last year celebrated its thirtieth anniversary, and Penguin Random House North Asia, our home in the Chinese market, are keenly attuned to their local reading cultures. Both divisions are heavily influenced by the fast-growing English-language book-reading local population.  Editions of U.S. and UK bestsellers and prize winners are avidly sought after and widely discussed in person and online. Commercially, both publishing groups are benefitting from the home-grown boom in e-commerce. Online book buying is prevalent in rural areas in India, where there are few bookstores. In China, there are rising book sales online and with mobile devices, as consumer visits to local bookstores are not very habitual. [caption id="attachment_9979" align="alignright" width="173"]
Gaurav Shrinagesh[/caption] Too, both companies are led by dynamic CEOs:
Gaurav Shrinagesh
is the longtime head of PRH India.
Azia Cheng
was appointed to lead PRH North Asia last year. Together with their deeply committed staff, they share a passion to maximize the ever-increasing local opportunities to reach larger and new audiences for their authors' books. As Markus Dohle reported in a companywide
blog post
upon his return from attending India's Jaipur Literature Festival in January, "The development of PRH India in the past five years is a great success story." India is the world's second-largest English-language market, with some 130 million people fluent in the language. We are the largest English-language trade publisher In India.
"Whether we publish in English, Hindi, or other local languages thanks to new publishing opportunities, what matters most is the importance of books in the Indian culture,
" he wrote. [caption id="attachment_9980" align="alignright" width="173"]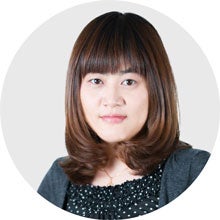 Azia Cheng[/caption] That books matter in India is evident in the solid growth rate for PRH India: overall revenues have increased 23% over the past two years, with the company's market share at 31%, and its English-language sales growth up 80%, 2005-2017. Its strong local literary program  publishes over 250 titles in English every year. Dohle believes that "India is an exciting market, and with the young demographic and vibrant economy, we are poised for continued growth over the next years and decades." China, of course, also is one of the world's largest book markets, whose readers are drawn to many different kinds of books. "The Chinese tend to be brand conscious and heavily influenced by their social environments," Azia Cheng told BENET at last year's Frankfurt Book Fair. "In terms of international content for adult audiences, readers are fans of books written by European and U.S. authors, and are attracted to classics by Shakespeare, Oscar Wilde, and Jane Austen, among many others. Movie tie-ins and Nobel and other prize winners' works are also popular.
"Our consumers appreciate quality content,"
Cheng says, and "we tailor our marketing to meet consumer preferences."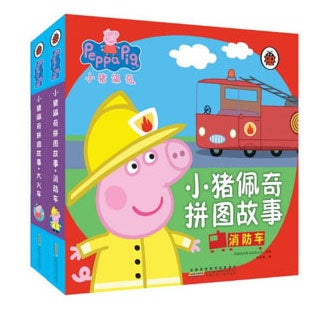 They also appreciate children's books. The beloved
Peppa Pig
is PRH North Asia's greatest success. In 2017, they sold 3.75 million
Peppa
book sets through physical and online retail. The division expects to take great future advantage of the parent company's worldwide strength in children's publishing to engage in collaborative projects, such as their recent large acquisition of the rights to several dozen Random House Children's Books U.S. titles. In China, as well as in India, DK Publishing has achieved a significant increase year on year revenue. It expects further growth this year and next from its Knowledge series and from its Children's titles in translation and English-language export editions. According to Cheng, an important emerging publishing trend in China is the monetization of creative content through different business models. "As one of the largest providers of content and intellectual property," she observes, "there are numerous ways for Penguin Random House to experiment and to try new approaches to connect our authors with readers. We always are looking to explore new opportunities for the future."
March 19, 2018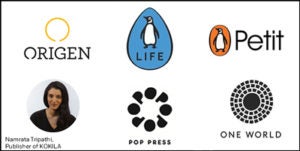 Over the last year our publishing groups worldwide announced or launched exciting new imprints. The imprints' goals and mission range from giving more diverse voices a platform and publishing home to providing tailored content for digital devices and offering ancillary products that leverage the power and impact of our greatest authors. Here is a roundup of some of our new imprints:
expand
KOKILA

Penguin Young Readers (U.S.)
[caption id="attachment_10180" align="alignright" width="170"]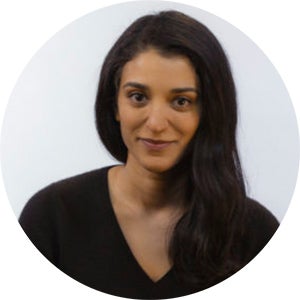 Namrata Tripathi[/caption] KOKILA (pronounced KO-ki-la), the new Penguin Young Readers imprint, will bring together an inclusive community of authors and illustrators, publishing professionals, and readers to examine and celebrate stories that reflect the richness of our world. Kokila will be helmed by VP and Publisher
Namrata Tripathi
, former Associate Publisher and Editorial Director of Dial Books for Young Readers. The name Kokila comes from the Sanskrit name for the koel bird. The kokila has great significance in Indian poetry and myth, and is celebrated as a harbinger of new beginnings. In the spirit of its name, Kokila aims to center stories from the margins and to make space for storytellers to explore the full range of their experiences adding nuance and depth to the way children and young adults see the world and their place in it. Kokila will publish works by Pablo Cartaya, Sherine Hamdy and Myra El-Mir, Isabel Quintero and Zeke Peña, and Nilah Magruder. The imprint's first list of books will be released in the Summer of 2019. "The idea exchange resulting from mixing cultures and languages has shaped the way I see the world," says Namrata Tripathi. "At Kokila, we hope to build a community around authors, illustrators, and readers who believe in the power of sharing stories from across the full spectrum of experiences. And they will be supported by publishing professionals with a deep commitment to that mission."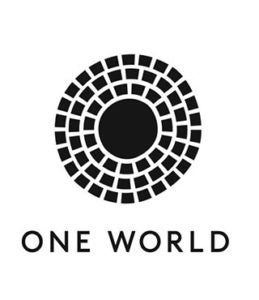 ONE WORLD

Random House (U.S.)
Last year, Random House relaunched ONE WORLD under Chris Jackson as Publisher and Editor-in-Chief. His mandate is to revitalize and expand the historic publishing program—originally established in 1991 as the first multicultural imprint at a major publishing house.
According to Mr. Jackson, "The fundamental mission of One World is to provide a home for writers—including novelists, essayists, memoirists, journalists, and thinkers and writers unconstrained by genre—who want to tell stories and explore ideas that help us reimagine our politics, culture, and interior lives, without the filter of the dominant culture. Twenty-five years ago One World was launched as an imprint that would tell stories for and from and about all of us—and that kind of vision remains a radical and vital one today. I'm thrilled we'll be reanimating that idea and expanding its possibilities to capture the world in its fullness for this moment." The imprint's first two titles,
BONES
by Joe Tone and
WE WERE EIGHT YEARS IN POWER
by Ta-Nehisi Coates, were published to much critical acclaim.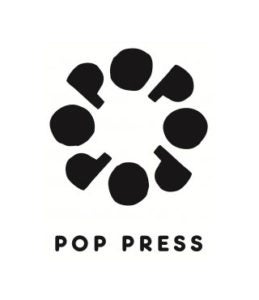 POP PRESS

Penguin Random House UK (Ebury)
Ebury, one of the UK's leading non-fiction publishers, launched a new imprint – Pop Press – dedicated to creative gift publishing last fall. Headed up by Laura Higginson, Editorial Director, and Elen Jones, Senior Commissioning Editor, Pop Press will publish 18 titles a year focused on trend-led, beautifully designed, impulse-price-point gift books. Recent and upcoming publications include:
THE PERIODIC TABLE OF FEMINISM
, which navigates the history of feminism through some of its most prominent advocates;
HOW TO BE A PRINCESS
, a collection of inspirational fairy tales for modern heroines to mark the upcoming Royal Wedding in May; STOP LOOKING AT YOUR PHONE, an illustrated manual that reminds us we can survive without our smartphones; and for some Christmas entertainment there's WHERE'S THE MERMAID?
,
a fun WHERE'S WALLY-style book for mermaid fans of all ages! With books increasingly sharing the same space in retailers as luxury greetings cards, mugs, t-shirts and stationery, Pop is Ebury's way to focus its collective, creative energy to ensure its books are the gifts that shoppers choose.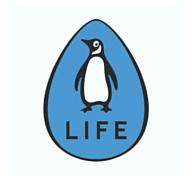 PENGUIN LIFE

Penguin Random House Australia
In January of this year, Penguin Random House Australia launched Penguin Life, an imprint focused on personal development and healthy living. Penguin Life will publish six books this year, debuting with
THE LONGEVITY DIET 
by Valter Longo, director of the University of Southern California's Longevity Institute. Longo's book has sold more than 300,000 copies to date in Italy. Other authors on the list are The Body Image Movement founder Taryn Brumfitt, the University of Pennsylvania's Positive Psychology Center director Martin Seligman, and founder of the SugarByHalf campaign and former team doctor for the Australian cricket team, Dr Peter Brukner. "Penguin Life enables us, as a business, to better connect with communities and social issues, and take more responsibility for how we influence and contribute to readers' lives," says Nikki Christer, PRH Australia's group publishing director.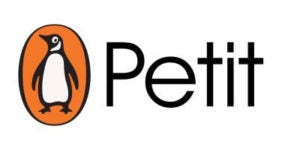 PETIT

Penguin Random House India
Penguin Random House India will launch a digital imprint
Penguin Petit
.  Featuring a carefully curated selection from Penguin Random House India's extensive list of titles, Penguin Petits are short reads, approximately 50 pages each, designed for ease of reading across digital devices.  Readers will now be able to enjoy the writings by some of their favourite authors in short, low priced and highly accessible digital formats, including works by Premchand, Gulzar, Devdutt Pattanaik, Ramachandra Guha, Sudha Murty and Anita Nair. Penguin Petits will provide great, quality content to suit a broad range of interests, from fiction, nonfiction, children's literature, mythology to self-help, history and current affairs, and will be available in an e-book format.
Rukun Kaul
, Associate Vice President, Digital and Business Initiatives, Penguin Random House India, said "With Penguin Petit, Penguin Random House India makes a foray into the world of accessible short-form reading. It's designed for an increasingly mobile India that might want to be able to read anywhere and at any time. With its easy downloadability, wide range of content and accessible pricing, Penguin Petit should appeal to many readers. Our books and authors will also benefit from the easy discoverability and increased visibility that comes with making great reads available in a shorter and more affordable format."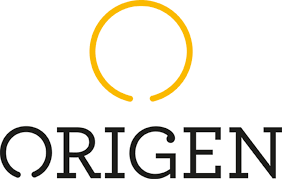 ORIGEN

Penguin Random House Grupo Editorial 
Penguin Random House Grupo Editorial USA launched Origen (Origin), a new religious imprint for Spanish-language books, which will feature titles on self-help, relationships, and a Christian-based lifestyle. The imprint will also publish titles for children and young adults under the Origen Kids label. "For many years, we have observed that a large number of Spanish-speaking readers are interested in religious books," says Silvia Matute, president of PRHGE USA. "It just made sense for PRHGE to create a religious book imprint and start catering to the religious [Spanish-language] reader." The new imprint will publish approximately 20 titles per year, among them works by prominent Hispanics, such as Pope Francis and evangelical pastor Samuel Rodriguez. The first four titles were released in October, including Pope Francis's
QUIÉN SOY YO PARA JUZGAR
? Sister companies in Mexico, Colombia, and the rest of Latin America will publish additional titles that will be distributed as part of the Origen list.
March 15, 2018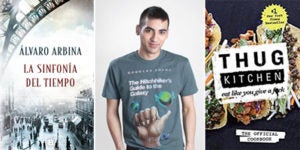 Expanding the reach of our authors to their readers, building our business, and growing our market share are important objectives for Penguin Random House in all our markets. These objectives are achieved in many ways, among them through three singular, compelling business acquisitions over the past year: Ediciones B, Rodale Books, and Out of Print.
expand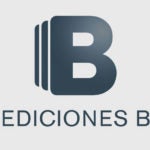 Ediciones B: Penguin Random House Grupo Editorial
Already a Spanish-language publishing powerhouse,
Penguin Random House Grupo Editorial
(
PGRH
) took a major stride toward increasing its cultural and commercial presence in Spain, Latin America, and Portugal with its acquisition of Ediciones B's imprints from Grupo Zeta last July. With its 2014 addition of the Santillana Ediciones Generales publishing programs, and now Ediciones B, PRHGE is comprised of over 40 imprints, each of which retains its own identity and creative autonomy. Collectively, they publish more than 1,700 titles each year, mostly Spanish-language originals, and Spanish translations of fiction and nonfiction works for adults, children, and young readers in hardcover, paperback,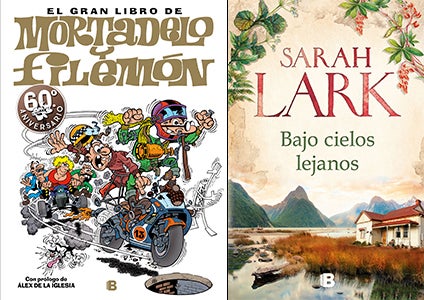 digital e-books, and audio editions. Upon the closing of the transaction, Nuria Cabuti, CEO, PRHGE, said, "Our growing company will better enable us to deliver on our driving passion to publish books in both traditional and new formats to help our authors reach the five-hundred-million Spanish-speaking readers worldwide, by opening up new, exciting possibilities for them, and for our booksellers and consumers."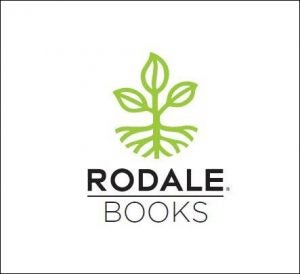 Rodale Books: Crown Publishing Group & Random House Children's Books U.S.
Health, wellness, fitness, and cooking are among the most popular and enduring categories for book buyers around the world, and especially in the U.S. So, when
Penguin Random House
was presented by Hearst with the opportunity to expand its publishing portfolio earlier this year, they took it by purchasing the trade-book publishing assets of the authoritative U.S. wellness publisher
Rodale Books
. Rodale Books' Adult Nonfiction publishing program immediately became an imprint of the Illustrated and Lifestyle division of the Crown Publishing Group. The fledgling Rodale Kids imprint is now part of Random House Children's Books. All told, Penguin Random House acquired over 100 frontlist titles and more than 2,000 backlist works, including the classics AN INCONVENIENT TRUTH by Al Gore; THE SOUTH BEACH DIET; and trade titles from
Prevention
,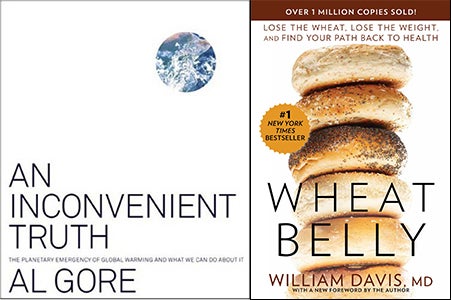 Men's Health
,
Women's Health
, Runner's World, and Rodale's other magazine and iconic brands. As Markus Dohle said in January, "Our exceptional publishing teams look forward to building upon Rodale Books' decades of success and supporting its distinguished authors and their books for decades more."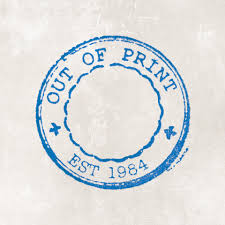 OUT OF PRINT: Penguin Random House U.S. & Beyond
"It is our mission to make wearing your favorite book feel as good as reading it does." This is the guiding mantra of
Out of Print
(
OOP
), the eight-year-old pioneering creator and retailer of licensed literary-themed products. In what may be its most non-traditional corporate acquisition to date,
Penguin Random House
purchased the company last June from its co-founders, Todd Lawton and Jeffrey Le Blanc, who both continue as Managing Directors under the new ownership. Out of Print supplies readers in over 90 countries with an ever-growing variety of high-quality tee shirts, inspiring adult and children's apparel, totes, and accessories, jewelry, home goods, and novelties that "celebrate the bookish lifestyle." Out of Print sells its products in more than 1,000bookstores as well as fashion, college, and gift retailers, and on its popular consumer destin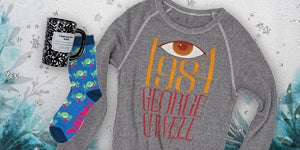 ation,
www.outofprintclothing.com
, which reaches 100,000-plus customers monthly. Almost half of its customer base is between 25-44 years old, almost three-quarters are married, and more than 90% are college educated. Its top product categories are adult tee-shirts, socks, and totes. Its "Banned Books" mugs and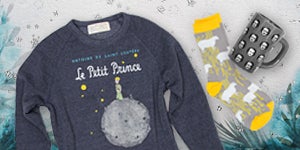 socks are bestsellers. Since becoming part of Penguin Random House, OOP has been working with publishers' marketers to help create buzz for pre-published works, and has begun enabling commerce on author micro-sites, fan pages, and social media.