One World
June 19, 2018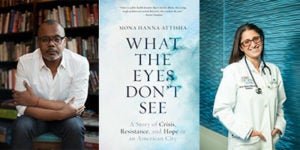 In WHAT THE EYES DON'T SEE: A Story of Crisis, Resistance and Hope in an American City (One World), Dr. Mona Hanna-Attisha shares her powerful first-hand account of how an Iraqi-American pediatrician used science to prove Flint, Michigan kids were exposed to lead. In riveting detail, she takes readers into the heart of the crisis and how she successfully stood up against the government that accused her of spreading hysteria. But this book is not only about environmental injustice, it is a story of hope. It is about how each of us – no matter who we are, where we are, or how we ended up in this country – has the power to fix and change things.
expand
Here
Chris Jackson
, Vice President, Publisher, Editor in Chief,
One World
, reveals how he first came in contact with Dr. Mona, the process of working with her to develop her story and experiences into book form, and ultimately publishing WHAT THE EYES DON'T SEE: "I met Mona Hanna-Attisha at the Ridenhour Prize ceremony at the National Press Club in Washington, DC, back in 2016. I was there to present an award to one of my authors, Jill Leovy, author of
GHETTOSIDE: A True Story of Murder in America
; Dr. Mona was there to receive the Ridenhour Truthteller Prize for her work in Flint, Michigan, where she was a key whistleblower in that city's devastating water crisis. Dr. Mona delivered a few remarks that day that moved me then and have stuck with me ever since. Mona spoke about whistleblowing being a 'choiceless choice' – that having seen what she saw, she had no choice but to risk her professional reputation and the wrath of her own state government to tell the truth she'd uncovered: that the state was poisoning its own children. She also generously dedicated most of her short talk to shining the spotlight on other heroes in Flint – activists, mothers, reporters, scientists – creating a portrait not of a singular, heroic savior, but of a community that came together to save itself. I approached her after her talk – wading through a crowd of other admirers – and asked her if she'd ever thought about writing a book. She took my card and six months later her proposal landed in my in-box.
"Working with Dr. Mona has been its own process of discovery. At our first meeting back in Washington, all I knew about her was she was a pediatrician and a whistleblower. But in some ways, Dr. Mona had been preparing for her role in the crisis for her entire life. She was the child of Iraqi immigrants who came to this country fleeing a tyrannical dictator who poisoned his own people and by the time the crisis in Flint hit, she was an established pediatrician, researcher, and educator who had oriented her practice toward social justice. The book as we initially conceived it, wove these strands together – the immigrant story, the story of her incredible work before and after the crisis at the Hurley Pediatric Center, and, of course, the thrilling core narrative: the crisis and the bold detective work and outspoken advocacy that forced the whole country to pay attention. But the sum of the book had to be more than those three pieces. "A great book always needs to elevate its story with a theme that gives it deeper meaning – in other words, Dr. Mona and I had to figure out what the bigger story was that she was trying to tell. We didn't just want a riveting, thrilling story of rule-breaking citizen activism; and we didn't just want to provide much-needed information about lead and water. We realized that we wanted readers to be changed by the book – to see in the incredibly important story of Flint an even bigger story. Flint wasn't just an anomalous event or even a tragedy. It was a deliberate government-abetted crime that reflected a twisted set of values. And we wanted the book to show how a different set of values–fighting for justice, respecting science, caring for the most vulnerable, especially children, and choosing truth over personal security or careerism—might point us toward a different way, with different outcomes. Dr. Mona and others have used the crisis as an opening for incredible, creative work in Flint, where they are building models for how communities can recover from histories of policy-driven violence and deprivation. We wanted the book to be a creative model in its way, too.
"Our goal was to get all of this into the book and I think Mona succeeded. The book is a thriller about a crisis – 'Grishamesque' is how
O Magazine
described it—but more than that, it's a book about the most urgent and timely challenges we're facing right now as a society. It's about how we must care for each other better. How we must tell the truth, even in the face of awful repercussions. And it's about how we – as citizens – don't have to wait for our politicians to get their acts together. We can fight for change where we stand, right now, because the stakes are too high to wait. "Dr. Mona will be appearing all over the media and traveling the country over the next weeks and months talking about her book and these deeper ideas. And just as Flint discovered in the water crisis, I think the country at large will find that our present crisis has met its ideal advocate: the daughter of immigrants, a driven scientist and caregiver, a passionate defender of children, and a powerful, fearless truthteller."
See and hear Dr. Mona talk about

WHAT THE EYES DON'T SEE

in conversation with Chelsea Clinton tonight at Barnes & Noble Union Square in NYC beginning at 7:00 p.m. The event is free and open to the public.
March 19, 2018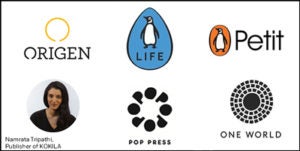 Over the last year our publishing groups worldwide announced or launched exciting new imprints. The imprints' goals and mission range from giving more diverse voices a platform and publishing home to providing tailored content for digital devices and offering ancillary products that leverage the power and impact of our greatest authors. Here is a roundup of some of our new imprints:
expand
KOKILA

Penguin Young Readers (U.S.)
[caption id="attachment_10180" align="alignright" width="170"]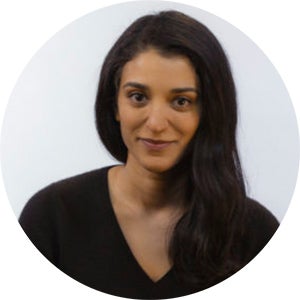 Namrata Tripathi[/caption] KOKILA (pronounced KO-ki-la), the new Penguin Young Readers imprint, will bring together an inclusive community of authors and illustrators, publishing professionals, and readers to examine and celebrate stories that reflect the richness of our world. Kokila will be helmed by VP and Publisher
Namrata Tripathi
, former Associate Publisher and Editorial Director of Dial Books for Young Readers. The name Kokila comes from the Sanskrit name for the koel bird. The kokila has great significance in Indian poetry and myth, and is celebrated as a harbinger of new beginnings. In the spirit of its name, Kokila aims to center stories from the margins and to make space for storytellers to explore the full range of their experiences adding nuance and depth to the way children and young adults see the world and their place in it. Kokila will publish works by Pablo Cartaya, Sherine Hamdy and Myra El-Mir, Isabel Quintero and Zeke Peña, and Nilah Magruder. The imprint's first list of books will be released in the Summer of 2019. "The idea exchange resulting from mixing cultures and languages has shaped the way I see the world," says Namrata Tripathi. "At Kokila, we hope to build a community around authors, illustrators, and readers who believe in the power of sharing stories from across the full spectrum of experiences. And they will be supported by publishing professionals with a deep commitment to that mission."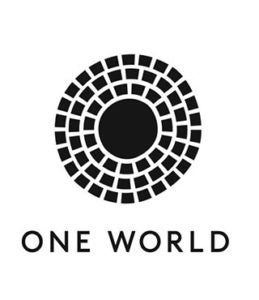 ONE WORLD

Random House (U.S.)
Last year, Random House relaunched ONE WORLD under Chris Jackson as Publisher and Editor-in-Chief. His mandate is to revitalize and expand the historic publishing program—originally established in 1991 as the first multicultural imprint at a major publishing house.
According to Mr. Jackson, "The fundamental mission of One World is to provide a home for writers—including novelists, essayists, memoirists, journalists, and thinkers and writers unconstrained by genre—who want to tell stories and explore ideas that help us reimagine our politics, culture, and interior lives, without the filter of the dominant culture. Twenty-five years ago One World was launched as an imprint that would tell stories for and from and about all of us—and that kind of vision remains a radical and vital one today. I'm thrilled we'll be reanimating that idea and expanding its possibilities to capture the world in its fullness for this moment." The imprint's first two titles,
BONES
by Joe Tone and
WE WERE EIGHT YEARS IN POWER
by Ta-Nehisi Coates, were published to much critical acclaim.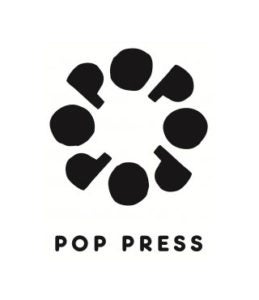 POP PRESS

Penguin Random House UK (Ebury)
Ebury, one of the UK's leading non-fiction publishers, launched a new imprint – Pop Press – dedicated to creative gift publishing last fall. Headed up by Laura Higginson, Editorial Director, and Elen Jones, Senior Commissioning Editor, Pop Press will publish 18 titles a year focused on trend-led, beautifully designed, impulse-price-point gift books. Recent and upcoming publications include:
THE PERIODIC TABLE OF FEMINISM
, which navigates the history of feminism through some of its most prominent advocates;
HOW TO BE A PRINCESS
, a collection of inspirational fairy tales for modern heroines to mark the upcoming Royal Wedding in May; STOP LOOKING AT YOUR PHONE, an illustrated manual that reminds us we can survive without our smartphones; and for some Christmas entertainment there's WHERE'S THE MERMAID?
,
a fun WHERE'S WALLY-style book for mermaid fans of all ages! With books increasingly sharing the same space in retailers as luxury greetings cards, mugs, t-shirts and stationery, Pop is Ebury's way to focus its collective, creative energy to ensure its books are the gifts that shoppers choose.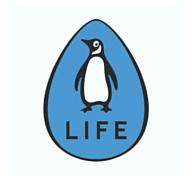 PENGUIN LIFE

Penguin Random House Australia
In January of this year, Penguin Random House Australia launched Penguin Life, an imprint focused on personal development and healthy living. Penguin Life will publish six books this year, debuting with
THE LONGEVITY DIET 
by Valter Longo, director of the University of Southern California's Longevity Institute. Longo's book has sold more than 300,000 copies to date in Italy. Other authors on the list are The Body Image Movement founder Taryn Brumfitt, the University of Pennsylvania's Positive Psychology Center director Martin Seligman, and founder of the SugarByHalf campaign and former team doctor for the Australian cricket team, Dr Peter Brukner. "Penguin Life enables us, as a business, to better connect with communities and social issues, and take more responsibility for how we influence and contribute to readers' lives," says Nikki Christer, PRH Australia's group publishing director.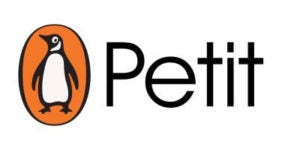 PETIT

Penguin Random House India
Penguin Random House India will launch a digital imprint
Penguin Petit
.  Featuring a carefully curated selection from Penguin Random House India's extensive list of titles, Penguin Petits are short reads, approximately 50 pages each, designed for ease of reading across digital devices.  Readers will now be able to enjoy the writings by some of their favourite authors in short, low priced and highly accessible digital formats, including works by Premchand, Gulzar, Devdutt Pattanaik, Ramachandra Guha, Sudha Murty and Anita Nair. Penguin Petits will provide great, quality content to suit a broad range of interests, from fiction, nonfiction, children's literature, mythology to self-help, history and current affairs, and will be available in an e-book format.
Rukun Kaul
, Associate Vice President, Digital and Business Initiatives, Penguin Random House India, said "With Penguin Petit, Penguin Random House India makes a foray into the world of accessible short-form reading. It's designed for an increasingly mobile India that might want to be able to read anywhere and at any time. With its easy downloadability, wide range of content and accessible pricing, Penguin Petit should appeal to many readers. Our books and authors will also benefit from the easy discoverability and increased visibility that comes with making great reads available in a shorter and more affordable format."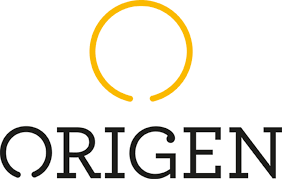 ORIGEN

Penguin Random House Grupo Editorial 
Penguin Random House Grupo Editorial USA launched Origen (Origin), a new religious imprint for Spanish-language books, which will feature titles on self-help, relationships, and a Christian-based lifestyle. The imprint will also publish titles for children and young adults under the Origen Kids label. "For many years, we have observed that a large number of Spanish-speaking readers are interested in religious books," says Silvia Matute, president of PRHGE USA. "It just made sense for PRHGE to create a religious book imprint and start catering to the religious [Spanish-language] reader." The new imprint will publish approximately 20 titles per year, among them works by prominent Hispanics, such as Pope Francis and evangelical pastor Samuel Rodriguez. The first four titles were released in October, including Pope Francis's
QUIÉN SOY YO PARA JUZGAR
? Sister companies in Mexico, Colombia, and the rest of Latin America will publish additional titles that will be distributed as part of the Origen list.
February 22, 2018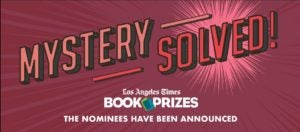 The Los Angeles Times  has announced the finalists for its 2017 Book Prize Awards, which annually honors outstanding books in 10 categories. Below are our 15 Penguin Random House imprint nominations, and our winners of two of their non-competitive prizes. The winners in the literary categories will revealed on April 20.
expand
Art Seidenbaum Award For First Fiction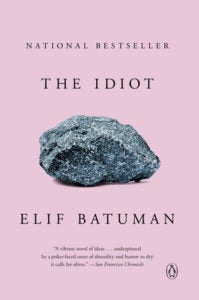 THE IDIOT
by Elif Batuman (
Penguin Books
)
MY ABSOLUTE DARLING
by Gabriel Tallent (
Riverhead Books
)
SOUR HEART
by Jenny Zhang (
Lenny
)
Biography
GRANT
by Ron Chernow (
Penguin Press
)
R
ICHARD NIXON: THE LIFE
 by John A. Farrell (
Vintage
)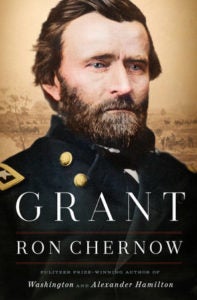 2017 Innovator's Award - Winner
WELL-READ BLACK GIRL
 by Glory Edim (
Ballantine Books
)
2017 Christopher Isherwood Prize for Autobiographical Prose - Winner
THE HUE AND CRY AT OUR HOUSE: A YEAR REMEMBERED
 by Benjamin Taylor (
Penguin Books
)
Current Interest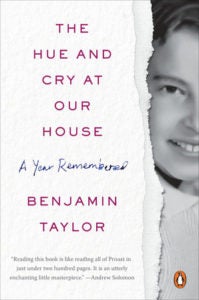 WE WERE EIGHT YEARS IN POWER: AN AMERICAN TRAGEDY 
 by Ta-Nehisi Coates (
One World
)
DEMOCRACY IN CHAINS: THE DEEP HISTORY OF THE RADICAL RIGHT'S STEALTH PLAN FOR AMERICA
 By Nancy MacLean (
Viking
)
THE FAR AWAY BROTHERS: TWO YOUNG MIGRANTS AND THE MAKING OF AN AMERICAN LIFE
 by Lauren Markham (
Crown
)
Fiction
E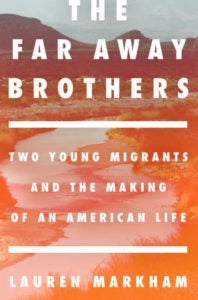 XIT WEST
by Mohsin Hamid (
Riverhead Books
)
THE CHANGELING
by Victor LaValle (
Spiegel & Grau
)
GHACHAR GHOCHAR 
Vivek Shanbhag (
Penguin Books
)
Mystery / Thriller
THE NIGHT OCEAN
by Paul La Farge (
Penguin Press
)
Science & Technology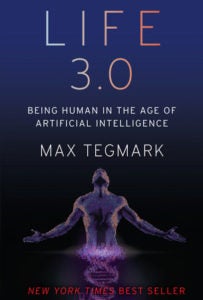 BEHAVE: THE BIOLOGY OF HUMANS AT OUR BEST AND WORST
 by Robert M. Sapolsky (
Penguin Press
)
LIFE 3.0: BEING HUMAN IN THE AGE OF ARTIFICIAL INTELLIGENCE
 by Max Tegmark (
Knopf
)
Young Adult Literature
GENUINE FRAUD
 by E. Lockhart (
Delacorte Press
)