Penguin Random House US
October 30, 2017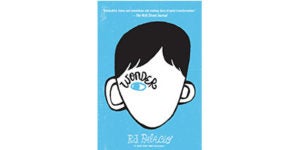 The international success of R.J. Palacio's #1 bestselling book WONDER continues to expand in new and creative ways. The story of Auggie Pullman, an ordinary boy with an extraordinary face, has been read by more than 6 million people worldwide since it was published by Knopf Books for Young Readers in 2012. The book has launched an inspiring movement to Choose Kind (#choosekind), the ever-important idea that choosing kindness inspires a chain reaction of good will toward others. Random House Children's Books has implemented a unique cross-company licensing program partnering with Crown imprint Clarkson Potter and Out of Print Clothing along with outside companies that manufacture consumer products.
expand
"We've successfully extended the
Wonder
brand into new product categories including apparel, accessories, stationery and classroom materials," said Rachel Bader, director of licensing for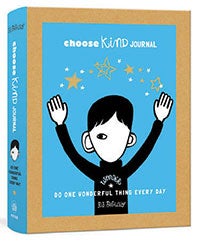 Random House Children's Books. "These products help grow
Wonder
's equity beyond books—by introducing the brand to new audiences and reaching existing fans through new retail channels." A new stationery line developed by Clarkson Potter supports a cross-divisional collaboration within Penguin Random House and offers our sales team fresh opportunities to approach retail with an array of new
Wonder
-branded merchandise. Potter's line includes a set of four
Wonder
notebooks (
Draw, Dream, Doodle and Write
), a
Choose Kind Journal:
Do One Wonderful Thing Every Day
, and a
Wonder
Note Cube. Next summer, the publisher will be launching a
Wonder
School Planner just in time for back-to-school.

More high profile brand exposure is tied to the eagerly awaited film adaption of
WONDER
starring Julia Roberts, Owen Wilson and Jacob Tremblay. The film was produced by Todd Lieberman and David Hoberman and debuts in theaters on November 17, 2017. Lionsgate has also been an enthusiastic partner supporting a number of #ChooseKind activities as well as becoming part of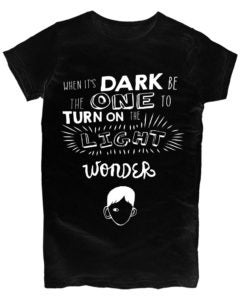 the curriculum in many schools across the country in advance of the film's premiere. On September 26, 2017, Alfred A. Knopf Books for Young Readers published the special movie tie-in edition of
WONDER
which shares fun anecdotes from the cast and crew and features an eight-page full-color insert with photos from the film. The book also has a foreword by the director Stephen Chbosky, an afterword by R.J. Palacio and a family discussion guide. In addition, Hot Topic, a retail outlet that specializes in pop culture-inspired fashion, is selling
WONDER
t-shirts in-store and online in the run-up to the expected blockbuster box office opening of the movie nationwide.
To stay up-to-date on US publishing news, visit:
www.global.penguinrandomhouse.com
June 25, 2017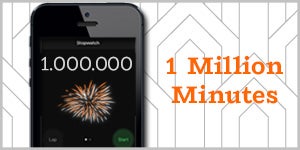 Penguin Random House in the U.S., Canada, and Mexico joined together this April for the inaugural #ProjectReadathon Million Minutes campaign. From April 17 through April 23, the week leading up to World Book Day, the one-week giving and reading campaign offered readers the opportunity to help children in local communities throughout North America – simply by reading.
expand
#ProjectReadathon invited readers to visit a specially created online reading platform at 
ReadWell.PenguinRandomHouse.com
 where they could read free, timed excerpts from over 200 of our books and authors.
The campaign was based on the belief we all share at Penguin Random House; that the simple act of reading can have far-reaching social impact. With this in mind, the more minutes a user read, the more book donations were triggered from us to Save the Children.
With enthusiastic support from authors, readers, and partners, the one-week initiative surpassed its one-million minutes goal and the campaign resulted in 300,000 books being donated to Save the Children, benefitting children in need in the US, Canada and Mexico.
How #ProjectReadathon worked:
Each excerpt on the platform noted how many minutes would be added and how many books would be donated throughout the campaign.
For example, reading a 20-minute excerpt "unlocked" a 5-book donation from Penguin Random House to Save the Children; reading an hour unlocked a 20-books donation.
The books went to Save the Children literacy programs, which help young students transition from learning to read to reading to learn.
Contributing Partners:
Also joining the #ProjectReadathon Million Minutes campaign were 
Charity Miles
 and 
Tab for a Cause
, two organizations that enable consumers to give back through everyday activities. Users were invited to add minutes to the Project through reading at 
ReadWell.PenguinRandomHouse.com
, as well as through the Charity Miles and Tab for a Cause platforms for special in-app and on-platform opportunities.
A Worldwide Celebration of Books and Giving Back:
#ProjectReadathon took place in the US, Canada and Mexico, and culminated on April 23 in honor of UNESCO's 
World Book and Copyright Day
, 
World Book Night
 (UK) and 
St. Jordi Day
 

(Spain). Penguin Random House employees across the US, Canada, Mexico, UK, and Spain took part in local celebrations in honor of these events, as they joined together in a global celebration of books and reading to give back to their local communities.
The
ReadWell.PenguinRandomHouse.com
platform will remain active and be implemented for future Penguin Random House campaigns and initiatives across North America that continue to celebrate the power of books and connect our authors and their writing with readers everywhere.