READY PLAYER ONE
April 6, 2018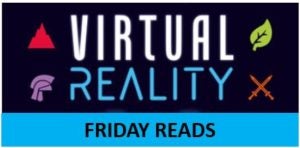 Steven Spielberg's "Ready Player One" is a hit, pulling in $181 million worldwide in box office receipts during its inaugural weekend. The attention has reinvigorated the screen adaptation of Ernest Cline's second novel, Armada. Thus, for this week's Friday Reads installment we invite you to discover fantastic books with virtual reality themes, including nonfiction!
expand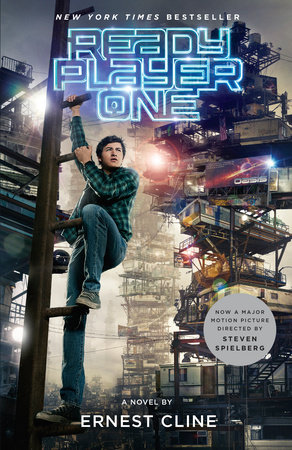 READY PLAYER ONE (MOVIE TIE-IN): A NOVEL
by Ernest Cline
The bestselling cult classic—basis of the major motion picture directed by Steven Spielberg. In the year 2044, reality is an ugly place. The only time teenage Wade Watts really feels alive is when he's jacked into the virtual utopia known as the OASIS. Wade's devoted his life to studying the puzzles hidden within this world's digital confines—puzzles that are based on their creator's obsession with the pop culture of decades past and that promise massive power and fortune to whoever can unlock them.
ARMADA
by Ernest Cline
A cinematic, inventive, heartwarming, and completely nerdtastic adventure from the bestselling author of Ready Player One It's just another day of high school for Zack Lightman. He's daydreaming through another boring math class, with just one more month to go until graduation and freedom—if he can make it that long without getting suspended again.Then he glances out his classroom window and spots the flying saucer…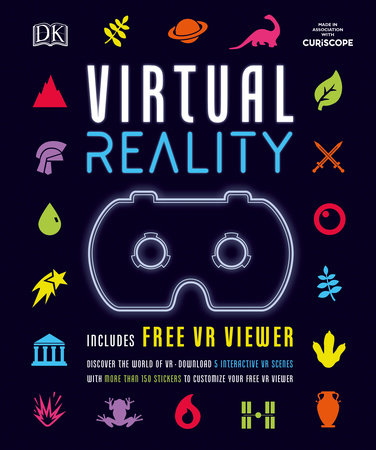 VIRTUAL REALITY
by Jack Challoner
A children's book that explores the realities of virtual reality, explaining what VR is and how it works, and even includes an app download for five exclusive VR experiences and a cardboard viewer with stickers to make it your own.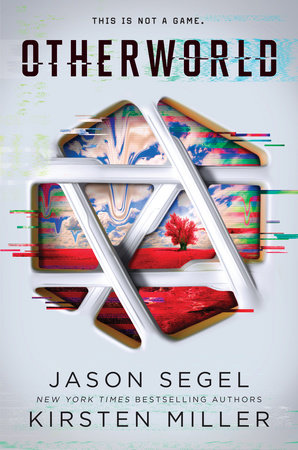 OTHERWORLD
by Jason Segel, Kirsten Miller
New York Times bestselling authors Jason Segel and Kirsten Miller imagine a world in which you can leave your body behind and give into your greatest desires in the first book in a fast-paced trilogy perfect for fans of the hit HBO show Westworld and anyone interested in the terrifying possibilities of the future of technology.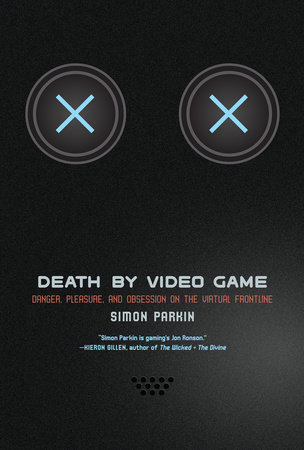 DEATH BY VIDEO GAME: DANGER, PLEASURE, AND OBSESSION ON THE VIRTUAL FRONTLINE
by Simon Parkin
"The finest book on video games yet. Simon Parkin thinks like a critic, conjures like a novelist, and writes like an artist at the height of his powers—which, in fact, he is." —Tom Bissell, author of
Extra Lives: Why Video Games Matter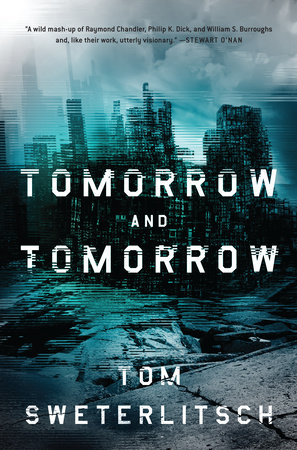 TOMORROW AND TOMORROW
by Tom Sweterlitsch
In this "wild mash-up of Raymond Chandler, Philip K. Dick, and William S. Burroughs"*, a man who uses virtual reality to escape the horror of his dystopian world becomes obsessed with a mystery that could drive him mad. For even more on these and related titles visit the collection:
Virtual Reality
---
There's a Book for That!
is brought to you by Penguin Random House's Sales department. Please follow our Tumblr by clicking
here
—and share this link with your accounts:
theresabookforthat.tumblr.com
. Thank you! Did you see something on the news or read about something on your commute? Perhaps you noticed something trending on Twitter? Did you think: "There's a book for that!"? Then please, send it our way at
theresabookforthat@penguinrandomhouse.com
March 16, 2018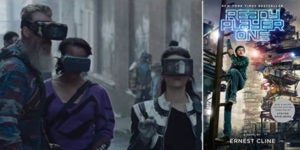 The countdown continues to March 29, when the Steven Spielberg-directed film adaptation of Ernest Cline's #1 bestselling book READY PLAYER ONE (Broadway) will open in theaters nationwide. The world premiere was at this week's South by Southwest conference in Austin, Texas, where Mr. Cline was a featured speaker.  Janet Pierson, director of film at SXSW, commented, "The film brings to the screen a story that has captivated millions of readers around the globe, written by Austin's very own Ernest Cline."  To help further ratchet up fan enthusiasm, Warner Bros. Pictures has debuted a new READY PLAYER ONE "Dreamer" trailer: "Save the Oasis. Save the world."
expand
Watch the new trailer: https://www.youtube.com/watch?v=rjLVCpE3kuw&feature=youtu.be
July 25, 2017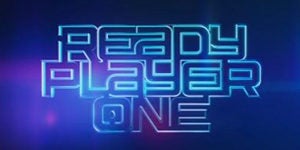 The much anticipated first look at director Steven Spielberg's upcoming READY PLAYER ONE film, based on Ernest Cline's bestselling Crown/Broadway novel of the same name, debuted as a teaser in theaters nationwide this past weekend.  The movie, scheduled to be released by Warner Bros. Pictures on March 30, 2018, was written by Mr. Cline, Eric Eason, and
expand
Zak Penn.  Crown first published 
READY PLAYER ONE
 in hardcover in 2011, with Broadway Books releasing the paperback edition the following year.   Watch the READY PLAYER ONE film teaser: