Company & CEO News
September 14, 2017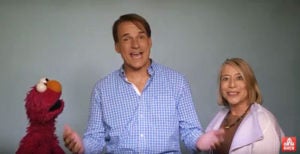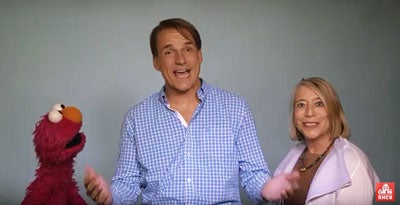 The world needs a little more kindness these days, and in 2017 Elmo has resolved to spread as much as he can all year long with "Spread Kindness, #ShareTheLaughter," a global multimedia campaign initiated by Sesame Workshop.  Elmo launched his challenge by telling a joke on the TODAY Show, and our very own CEO Markus Dohle and Barbara Marcus, President and Publisher of Random House Children's Books, followed with their own video.  Watch it below:
expand
https://www.youtube.com/watch?v=4IoR7O3P2wo The #ShareTheLaughter challenge invites social media users to share a video of themselves telling their best joke to their social pages, and challenge a few of their friends to tell a joke and continue the challenge.
We encourage you to accept Elmo, Markus and Barbara's challenge and share a joke using the hashtag #ShareTheLaughter
, which has already garnered over 24 million impressions since the campaign was announced on August 16, National Tell-a-Joke Day.
Penguin Random House Digital Video
produced the Markus, Barbara and Elmo video.  Our digital video team also produces
Brightly Storytime
, the monthly picture book read-along video series, in which Ms. Linda reads some of Brightly's favorite books.  In the newest episode, released this week, Elmo came in to co-host and help Ms. Linda warm up with a few tongue twisters before she read
ELMO'S TRICKY TONGUE TWISTERS
(Random House Children's Books).  Watch the new Brightly Storytime video: https://www.youtube.com/watch?v=sP8NiBI-vD0
August 31, 2017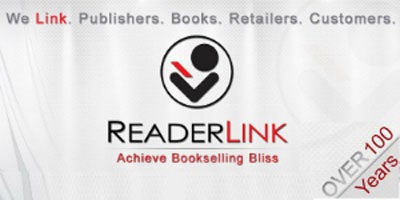 Our highly respected distribution customer partner, Readerlink, the largest full-service book distributor in North America, held their annual National Awards Dinner on August 30, and Penguin Random House was honored as Readerlink Children's Publisher of the Year.
expand
We also were Finalists for the Premiere Publisher Partner Award, and our colleagues Erin Reilly and Jessica Wells were nominees for Sales Partner of the Year. Finalist nominations in the seven Publisher Award categories  were determined by such criteria as overall sales evaluation; operations performance; and retailer-promotion support and collaboration. Readerlink supplies our Adult and Children's fronlist and backlist hardcover, trade, and paperbacks to leading non-trade channel mass merchants, warehouse clubs, department stores, and drug stores, among them Target, Walmart, Costco, and Toys R Us. We join Readerlink in congratulating our colleagues companywide—in particular our Mass Merchandise Sales, Random House Children's and Penguin Young Readers Groups, and Erin and Jessica—for their commitment and excellence in achievement.
March 7, 2017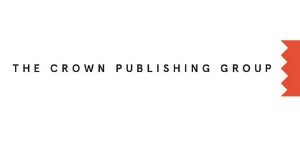 Maya Mavjee, President and Publisher of Penguin Random House's Crown Publishing Group, today announced that Crown will publish in the U.S. and Canada two separate books to be written by former President Barack Obama and First Lady Michelle Obama, respectively. Penguin Random House, of which
expand
Crown is a part, acquired world publication rights to both books last week from the authors' representatives, Robert Barnett and Deneen Howell of Williams & Connolly. Terms of the agreement were not disclosed. Details about the books, including their respective titles and publication dates, will be announced in the future. Crown previously published President Obama's multimillion-copy bestsellers 
Dreams from My Father 
and 
The Audacity of Hope,
 as well as Mrs. Obama's 2012 illustrated book about the White House kitchen garden, 
American Grown
, which was a #1 
New York Times 
bestseller.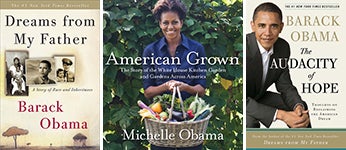 Rachel Klayman, Vice President, Executive Editor, will edit President Obama's book for Crown. In 2004, Ms. Klayman spearheaded the paperback reissue of President Obama's first book, 
Dreams from My Father, 
and served as his editor for 
The Audacity of Hope 
(2006). The two books have sold nearly 7 million copies to date in the U.S., and were also worldwide bestsellers. Molly Stern, Senior Vice President and Publisher of the Crown, Hogarth, Crown Archetype, Broadway Books, and Three Rivers Press imprints, will edit Mrs. Obama's book. The publication strategy for both books will be led by Crown senior executives David Drake and Tina Constable, who have previously partnered on numerous other noteworthy publications for the Group and who have worked on the previous books by the authors. Said Ms. Mavjee, "Crown is honored to continue its publishing relationship with President Obama and Mrs. Obama, both of whom are transformative figures in today's world. They will write deeply inspiring and illuminating books that draw upon their rich personal experience and dedicated public service. Each publication will be a historic event." In support of the mission of The Obama Foundation and Penguin Random House's own commitment to social responsibility, the company will donate one million books in the Obama family's name to First Book, a longstanding Penguin Random House nonprofit partner and the Washington, DC–based partner for the 2016 White House digital education initiative, Open eBooks. First Book is dedicated to promoting equal access to education by providing new books, learning materials, and other essentials to children in need in the United States and Canada. Consistent with their past practice, the Obamas also plan to donate a significant portion of their author proceeds to charity, including the Obama Foundation.