From The News
November 30, 2017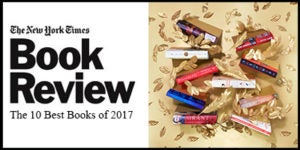 Selected by editors of the New York Times Book Review, here are the 5 fiction and nonfiction books published by our imprints, among their presentation of "The 10 Best Books of 2017."
The full list is published online, and will appear in the publication's December 10 print edition.
expand
AUTUMN by Ali Smith (Pantheon Books)

The extraordinary friendship of an elderly songwriter and the precocious child of his single-parent neighbor is at the heart of this novel that darts back and forth through the decades, from the 1960s to the era of Brexit. The first in a projected four-volume series, it's a moving exploration of the intricacies of the imagination, a sly teasing-out of a host of big ideas and small revelations, all hovering around a timeless quandary: how to observe, how to be. Read NYT review of "Autumn"
EXIT WEST by Mohsin Hamid (Riverhead Books)

A deceptively simple conceit turns a timely novel about a couple fleeing a civil war into a profound meditation on the psychology of exile. Magic doors separate the known calamities of the old world from the unknown perils of the new, as the migrants learn how to adjust to an improvisatory existence. Hamid has written a novel that fuses the real with the surreal — perhaps the most faithful way to convey the tremulous political fault lines of our interconnected planet. Read NYT review of "Exit West"
THE EVOLUTION OF BEAUTY: How Darwin's Forgotten Theory of Mate Choice Shapes the Animal World — and Us by Richard O. Prum (Doubleday)

If a science book can be subversive and feminist and change the way we look at our own bodies — but also be mostly about birds — this is it. Prum, an ornithologist, mounts a defense of Darwin's second, largely overlooked theory of sexual selection. Darwin believed, in addition to evolving to adapt to the environment, some other force must be at work shaping the species: the aesthetic mating choices made largely by females. Prum wants subjectivity and the desire for beauty to be part of our understanding of how evolution works. A passionate plea that begins with birds and ends with humans and will help you finally understand, how in the world we have an animal like the peacock. Read NYT review of "The Evolution of Beauty"
GRANT by Ron Chernow (Penguin Press)

Even those who think they are familiar with Ulysses S. Grant's career will learn something from Chernow's fascinating and comprehensive biography, especially about Grant's often overlooked achievements as president. What is more, at a time of economic inequality reflecting the 19th century's Gilded Age and a renewed threat from white-supremacy groups, Chernow reminds us that Grant's courageous example is more valuable than ever, and in this sense, "Grant" is as much a mirror on our own time as a history lesson. Read NYT review of "Grant"
PRIESTDADDY by Patricia Lockwood (Riverhead Books)

In this affectionate and very funny memoir, Lockwood weaves the story of her family — including her Roman Catholic priest father, who received a special dispensation from the Vatican — with her own coming-of-age, and the crisis that later led her and her husband to live temporarily under her parents' rectory roof. She also brings to bear her gifts as a poet, mixing the sacred and profane in a voice that's wonderfully grounded and authentic. This book proves Lockwood to be a formidably gifted writer who can do pretty much anything she pleases. Read NYT review of "Priestdaddy"
November 28, 2017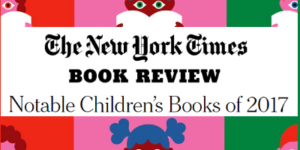 The New York Times Book Review children's books editor has selected seven titles published by our Penguin Young Readers and Random House Children's Books imprints among the "Notable Children's Books of 2017" in the picture books, middle grade, young adult fiction and nonfiction categories.
expand
All three complete lists are
online
and will appear in in their entirety the
Book Review's
December 3 print edition.
Middle Grade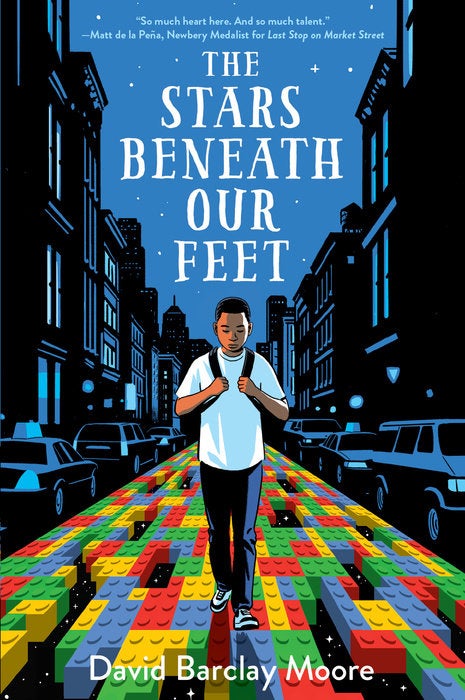 ALL'S FAIRE IN MIDDLE SCHOOL
 written and illustrated by Victoria Jamieson. (Dial) "I dub thee brilliant," our reviewer, Marjorie Ingall, said of this graphic novel about a girl just starting middle school, whose family works at a Renaissance faire.
THE STARS BENEATH OUR FEET
 by David Barclay Moore. (Knopf) This sparkling debut is about a grieving Harlem boy who's lost his older brother and finds in friendship and competitive Lego building a path away from the lure of gangs.
TUMBLE & BLUE
 by Cassie Beasley. (Dial) A boy and his new friend head out on a quest to escape a family curse that runs through generations in this exuberant, heartfelt fantasy set mostly in an alligator-filled Georgia swamp.
Young Adult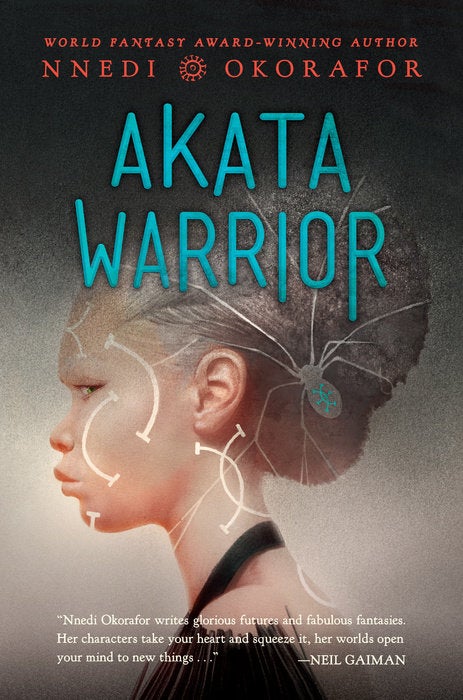 AKATA WARRIOR
 by Nnedi Okorafor. (Viking) This enthralling second book about Sunny, an albino Nigerian girl who can do magic, has her mastering her powers to save the world from apocolyptic doom.
LA BELLE SAUVAGE
 by Philip Pullman (Knopf) Pullman's long-awaited prequel to the "His Dark Materials" trilogy pulls you back into the fascinating alternate universe of the original series, exploring the nature of the powerful substance called Dust and following the heroine, Lyra Belacqua, from babyhood.
I AM NOT YOUR PERFECT MEXICAN DAUGHTER
 by Erika L. Sánchez. (Knopf) This gripping debut finds humor as well as pathos in 15-year-old Julia's quest to uncover her Mexican-American family's secrets after the death of her seemingly dutiful sister.
TURTLES ALL THE WAY DOWN
 by John Green. (Dutton) Green's chronicle of a teenager's struggle to live and love—and solve a mystery—despite her debilitating obsessive-compulsive disorder is simply "astonishing," said our reviewer, Jennifer Senior.
November 28, 2017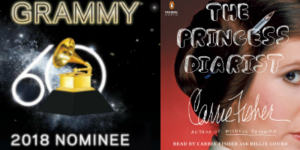 Carrie Fisher's THE PRINCESS DIARIST is nominated for a Best Spoken Word Album GRAMMY® Award.  Read by its author, along with her daughter Billie Lourd, the Penguin Random House Audio release is one of five finalists in this category announced this morning.
expand
The Penguin Audio was produced by our multi-GRAMMY® nominated Audio colleague 
Dan Zitt
.  It is also available in Blue Rider Press print and e-book editions. Congratulations to all. Penguin Random House Audio titles have previously received 14 GRAMMY® Awards, including last year's Best Spoken Word Album winner, Carol Burnett's
In Such Good Company
, and 42 additional GRAMMY® nominations. Fingers crossed for us at the 60th Annual GRAMMY® Awards, which will be presented Sunday, January 28, 2018, at Madison Square Garden.