Knopf Books for Young Readers
May 25, 2017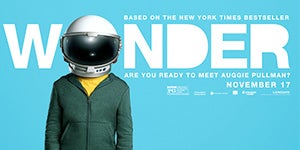 Why blend in when you were born to stand out?  In the upcoming movie based on WONDER, the #1 New York Times bestseller by R. J. Palacio, August (Auggie) Pullman was born with a facial deformity that has prevented him from going to a mainstream school. But that's all about to change as Auggie enters fifth grade, and if you've ever been the new kid then you know how hard that can be. The thing is Auggie's just an ordinary kid, with an extraordinary face. But can he convince his new classmates that he's just like them, despite appearances?
expand
Watch the new trailer from Lionsgate for #WonderTheMovie, starring Julia Roberts, Owen Wilson, and Jacob Tremblay, coming to theaters nationwide on November 17. https://www.youtube.com/watch?v=ngiK1gQKgK8&feature=youtu.be
May 25, 2017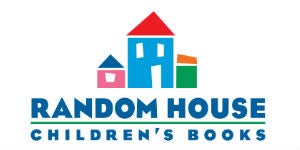 Alfred A. Knopf Books for Young Readers has acquired world rights for Pakistani American Gold Star father Khizr Khan's first book for young readers and will publish it this fall, it was announced today by Barbara Marcus, President & Publisher, Random House Children's Books. Mr. Khan is best known for
expand
the powerful speech he delivered during last summer's Democratic National Convention.
THIS IS OUR CONSTITUTION
, a middle-grade nonfiction hardcover, will release simultaneously with Khan's adult memoir, 
AN AMERICAN FAMILY
 (Random House), on November 14, 2017.
Michelle Frey
, Executive Editor for Alfred A. Knopf Books for Young Readers, will edit. "I was so deeply moved by my first meeting with Khizr Khan—by his incredibly admirable personal journey, and also by the stories he shared about connecting with our nation's youth at various events across the country," says Ms. Marcus. "THIS IS OUR CONSTITUTION is an important book for young readers, families, and educators, and I am honored that Random House Children's Books will be its home."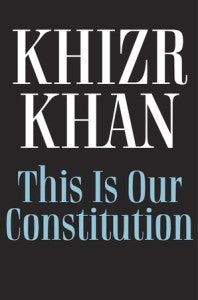 Mr. Khan says, "This book is my humble effort to pay tribute to our future leaders, the true custodians of our Constitution, and to all of the human dignities enshrined in our Bill of Rights, as the making of our republic continues." THIS IS OUR CONSTITUTION will extend Mr. Khan's message to young readers, introducing them to the history and contents of the Constitution and Bill of Rights—what these documents say, and why they still matter. Mr. Khan will share his highly personal perspective on the relevance and importance of the Constitution, including a history of how it was drafted, passed, and amended, and highlighting some of the key turning points in its interpretation that he considers essential to understanding our country. Khizr Khan grew up in Pakistan with few of the fundamental rights that are enshrined in the U.S. Constitution and his personal experiences and education inspired THIS IS OUR CONSTITUTION. Khan is deeply passionate about raising awareness of the rights and protections that the Constitution provides for every American, and calling attention to the symbol of hope it represents throughout the world. Khizr and his wife, Ghazala, immigrated to America in 1980, and subsequently became citizens. Their middle son, Captain Humayun Khan, was killed in 2004 in a suicide attack near Baqubah, Iraq, and was posthumously awarded a Purple Heart and a Bronze Star. In 2016, Khizr and Ghazala attended the Democratic National Convention, where he delivered a speech honoring his son's sacrifice and stressing the importance of an inclusive America with liberty for all citizens. After the extraordinary response his speech received, he has taken this message on the road, delivering talks throughout the country.
February 15, 2017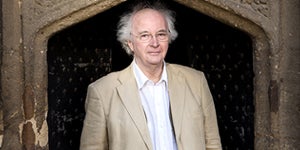 The highly-anticipated news of Philip Pullman's THE BOOK OF DUST release date is now official, with Alfred A. Knopf Books for Young Readers to publish the book on October 19, 2017.
The Associated Press announced the news with this article, Pullman Reveals 'His Dark Materials'
expand
Follow-Up, featuring an exclusive interview with Mr. Pullman. Here is an excerpt: For readers and booksellers, this is news to rival the discovery of a new Harry Potter story. "His Dark Materials" has sold more than 17.5 million copies around the world. It spawned a Hollywood movie, 
The Golden Compass,
 and a hit stage adaptation. The new book begins a decade before the start of the original trilogy, but Mr. Pullman says it is not a prequel. Nor is it a sequel. Mr. Pullman prefers to call it an "equel," or companion story. "The first part will deal with something that happened when Lyra was less than 1 year old," he said. "So in that sense she's the center of the story, but she's not actually an agent in the story. She is acted upon, so to speak, by other people who are very important. The second part, which will come out later, will deal with events when Lyra is about 20." Read the full AP article 
here
. NPR's Morning Edition is airing an approximately 10-minute taped interview, 
Author Philip Pullman Announces A Follow-Up Trilogy To 'His Dark Materials'
.  Access it 
here
.