Penguin Random House Publisher Services
August 22, 2017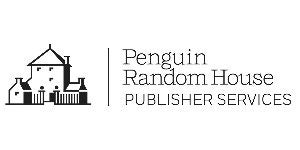 Penguin Random House Publisher Services (PRHPS) today announced a multi-year global English-language sales and distribution agreement with Holiday House, the highly respected independent children's publisher.  The agreement takes effect on May 1, 2018, for the U.S. and Canada, and December 1, 2018, for all other territories.  
expand
Founded in 1935, Holiday House has an extensive backlist that includes classics beloved by generations of readers and by booksellers, among them
The Reluctant Dragon
and
Big Red,
and award-winning titles including
See Me Run, A Child's Calendar, The
Wright Brothers,
and
Jazz.
New and upcoming books include
Genevieve's War
by Patricia Reilly Giff;
Before She Was Harriet
by Lesa Cline-Ransome, illustrated by James E. Ransome; and
Spliced
by Jon McGoran. Going forward, Holiday House will publish close to 100 titles per year.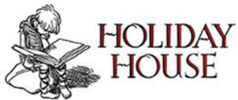 "Holiday House has a deserved reputation as one of America's finest children's publishing houses," says Jeff Abraham, President, Penguin Random House Publisher Services, "as since their founding more than eighty years ago they have published books of great quality with wisdom and passion. We look forward to partnering with them to expand their bookseller and consumer reach even further." "Holiday House is a special place for children's authors and illustrators. We want their books in the hands of as many readers as possible," says Derek Stordahl, Holiday House Executive Vice President and General Manager. "So we're pleased to partner with the PRHPS team to expand our sales efforts into new channels. Their team is smart and savvy, and their relationships in publishing are top-notch."
July 28, 2017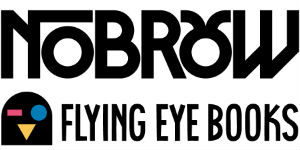 Penguin Random House Publisher Services (PRHPS) has signed a new client, Nobrow/Flying Eye Books.  They will be joining PRHPS effective April 1, 2018.  
expand
Nobrow is a fast-growing, award-winning children's publisher focused on beautifully illustrated books with compelling stories.  Bestselling titles include 
Shackleton's Journey
 (selected as a 
New York Times
 best-illustrated children's book); 
Professor Astro Cat's Frontiers of Space;
 and the 
Hilda 
series, which will launch as a Netflix series in spring 2018. With approximately 100 titles in print and publishing 25 to 30 new titles per year, Nobrow is currently distributed by Consortium (Ingram/Perseus).  PRHPS will be responsible for North American sales for Nobrow/Flying Eye. For more information, visit 
http://nobrow.net
 and 
http://flyingeyebooks.com
.
April 13, 2017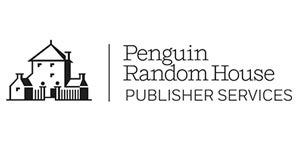 Penguin Random House Publisher Services (PRHPS) is proud to have three of its client publishers on Publishers Weekly's Fastest-Growing Independent Publishers 2017 list. Europa Editions, Sasquatch Books and Shambhala are among the companies recognized by PW. Congratulations to each of the publishers and our PRHPS colleagues who work with them and contribute to their success. 
expand
"We are laser-focused on identifying publishers with significant growth potential," said Todd Berman, VP, Business Development and Publishing Strategy for PRHPS. "And this annual list is a great example of the power of the partnership that we have with our clients, resulting in long-term growth across the portfolio." This is the third year in a row that PRHPS client publishers have been well represented on PW's Fastest-Growing Independent Publishers list: Sasquatch and Berrett-Koehler Publishers in 2016, and No Starch Press and Verso Books in 2015 Here are excerpts from the 
Publishers Weekly
 article about each of our client publishers on the 2017 list: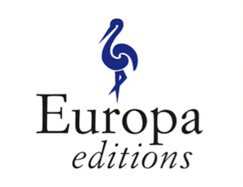 At 
Europa Editions
, the popularity of Elena Ferrante's Neapolitan Quartet has increased steadily over the past few years, propelling a sales gain of 156% in 2015 over 2014 and another 47% revenue rise in 2016. Editor-in-chief Michael Reynolds acknowledges the importance of Ferrante to the 12-year-old company's success, but he notes that the balance of its list, focused on publishing authors from all over the world in the British and North American markets, has also contributed to its growth. Reynolds thinks the success of Ferrante's series has helped Europa's entire list gain more visibility in the market, but he also believes the company is doing a more effective job marketing its books.

Shambhala
 President Nikko Odiseos says the company's growth is due to "a multiplicity of causes": new imprints, acquisitions, readership building, and export editions. Shambhala started its lifestyle imprint, Roost Books, in 2012, and the unit has become a bigger part of its business. Roost sales were boosted by the fact that its books won James Beard awards in each of the past two years. Snow Lion Publications was acquired in 2012, which cemented Shambhala's position as the largest publisher of Buddhist books in English in the U.S. And in May 2015, Shambhala acquired Rodmell Press, which not only buttressed its Buddhist list but doubled its line of yoga books.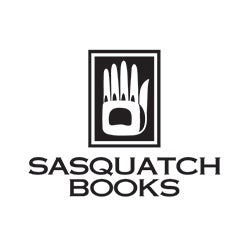 Seattle-based 
Sasquatch Books
 followed up a 20% increase in sales in 2015 over 2014 with another solid year in 2016, when revenue was up 55% compared to 2014. Little Bigfoot, the company's children's imprint started in 2014, had another year of gains helped by its growing backlist. The biggest sales driver last year, however, was Sasquatch's 
52 Lists
 journal series by Moorea Seal, who refers to herself as a creative entrepreneur. The series, which features 
The 52 Lists Project
 and 
52 Lists for Happiness
 has more than 375,000 copies in print, according to senior publicity and marketing manager Corinna Scott. To read the full PW article, click 
here
.