Unbound Worlds
September 29, 2017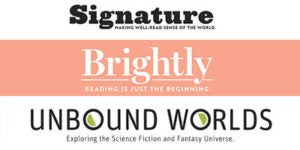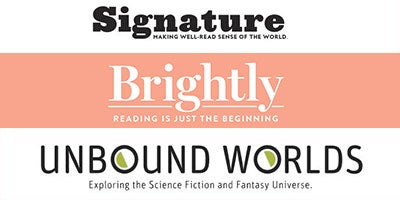 To mark, celebrate and note the importance of Banned Books Week (September 24 – 30), three of Penguin Random House's corporate verticals – Brightly, Signature, and Unbound Worlds – feature articles that highlight the ways in which banned books can immeasurably influence, shape and impact our lives.  
expand
In the
Brightly
article,
12 Authors on the Banned Books They'll Never Forget
, Brightly editors asked a range of Penguin Random House writers, including Andrew Clements, Danielle Younge-Ullman, Kate Shatz and Peter Brown Hoffmeister, to share and discuss the banned or challenged book that made a lasting impact on them as young people.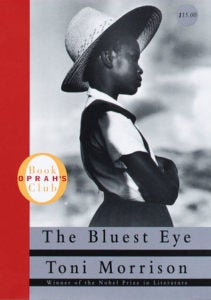 Hoffmeister said, "When Toni Morrison published her first novel, 
THE BLUEST EYE
, she knew she was writing something different, and right from the beginning of my first reading, that difference was apparent. I was a young, hopeful writer and I was reading widely — attempting to learn from the greats — when I came across Morrison's Dick-and-Jane primer material at the start of the seasonal chapters. Slowly, the Dick-and-Jane paragraphs transformed and I thought, 'This, this is what a book can do.' To read the complete Brightly article and learn what books other authors picked and why, click
here
. In his
Signature
article,
16 Quotes from Great Authors for Banned Books Week
, Tom Blunt wrote, it's important to remember what we do when we censor: we not only restrict the freedoms of the present, we commit violence against the freedoms of the past."  Blunt collected "quotes by authors reaching out from the past, in hopes of inspiring us to speak and read freely, confronting our own prejudices as well as others." Here are three author quotes: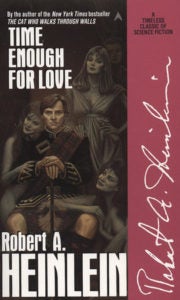 Judy Blume
, in a speech for Virtual Read Out, 2011: "Censors never go after books unless kids already like them. I don't even think they know to go after books until they know that children are interested in reading this book, therefore there must be something in it that's wrong."
Robert A. Heinlein
, 
TIME ENOUGH FOR LOVE
: "A society that gets rid of all its troublemakers goes downhill."
Henry Louis Gates, Jr
: "Censorship is to art as lynching is to justice." To see more author quotes and read the complete Signature article, click
here
.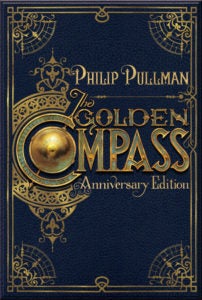 In his
Unbound Worlds
article,
The 3 Banned Books That Have Immeasurably Shaped My Life
, Shawn Speakman discusses Ray Bradbury's
Fahrenheit 451, The Qu'ran, and
Philip Pullman's
THE GOLDEN COMPASS
.  Speakman writes, "The attempted suppression of thought by some religious leaders is the key to how THE GOLDEN COMPASS shaped my life. Just like with the Quran, I saw 
Fahrenheit 451
 all over again, but it wasn't one religion trying to outlaw another religion. It was a religion trying to censor not only creativity but carefully-wrought criticism. I saw it all come together then. In their imagined protection of others, book banners crack open a door that could easily lead to Guy Montag's world. There are, of course, many different groups who attempt to ban books. Their reasons are as varied as they are. Religious extremism and the anti-intellectualism that often precludes it is my proverbial cross to bear in my own writing, so to speak. What is yours?" To read Speakman's complete Unbound Worlds article, click
here
.
Click
here
 to enter for your chance to win a personalized Banned Books Box filled with ten of your favorite books and a special banned books mug courtesy of Out of Print Clothing (No purchase necessary. US residents, 18+. Ends 9/30/17. See
Official Rules
.)
Also during Banned  Books Week, head over to 
Out of Print Clothing 
to find out how you can contribute to hurricane relief efforts through book donations from Penguin Random House. For each piece of Banned Books merchandise sold on the Out of Print website during Banned Books Week, September 24 – 30, Penguin Random House will donate one book in support of hurricane relief efforts through 
First Book
 up to 10,000 books. 
Click here
 to start browsing and give back.
March 7, 2017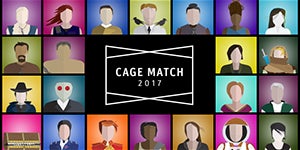 Unbound Worlds, Penguin Random House's online destination dedicated to the literary worlds of science fiction and fantasy, today announces the start of Cage Match 2017: Sci-Fi vs. Fantasy. The annual character-bracket tournament formerly known as Suvudu Cage Match is back for a seventh year (and eighth tournament), making its debut on Unbound Worlds with a new theme, look, and interactive features.
expand
Cage Match 2017 will feature 32 iconic characters from sci-fi and fantasy literature in five rounds of fictional battles to the death, which will result in one triumphant champion. Participating authors include Chuck Wendig, Seanan McGuire, C.A. Higgins, and others who have been invited to create original fiction that pits the characters against each other. At the end of each match, fans vote for one character that will advance to the next round. The results of those polls drive the next round of matches.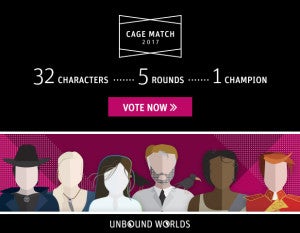 Cage Match has become a highly anticipated event in the science fiction and fantasy community, garnering millions of visits since its inception in 2010.  To celebrate the debut of Cage Match on Unbound Worlds, the site is 
giving away
 the full library of books featuring all 32 Cage Match characters.  Cage Match 2017 also presents fans with a rare treat from five authors who are writing Round One matches for their own characters. This includes:
Emily Hughes
, Unbound Worlds editor and Cage Match puppetmistress says, "Cage Match is back and better than ever on Unbound Worlds with a great new design and interactive features. Whether your taste runs to the fantastic, the magical, or the out-of-this-world, our mix of classic and new characters and our stellar lineup of participating authors provides something for everyone. We look forward to fans coming together as they vote for their favorite characters and share their knowledge in the comments section."
September 26, 2016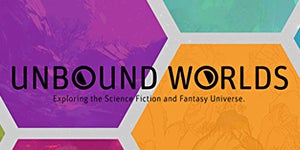 Penguin Random House unveils Unbound Worlds (www.unboundworlds.com), the successor online destination to Suvudu, dedicated to the literary worlds of science fiction and fantasy. The website will offer readers insight into books and authors from all publishers and occupy the crossroads of science fiction and fantasy, including slipstream, pop science, fairy tales and folklore, magical realism, urban fantasy, and more.
expand
Readers of Unbound Worlds will find original, smart, engaging, and quirky content, like articles that explore the 
landscapes of science fiction
, how to 
write time travel
, interviews with authors including 
Brian Herbert
, who is keeping the 
Dune
 legacy alive and book lists such as 
3 Chilling Tales Inspired by the Doomed Franklin Expedition
.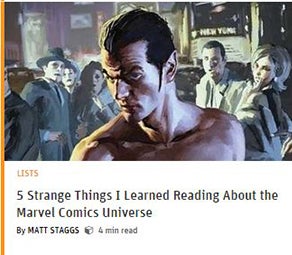 "Unbound Worlds welcomes readers of all stripes, from fangirls to sci-fi diehards and those new to the genre. As we evolve and expand Suvudu into this new experience, our hope is that readers find Unbound Worlds the ideal go-to destination for the latest happenings in science fiction and fantasy books and news", said Kristin Fritz,Unbound Worlds Director. "Our goal is to create a place where readers can discover books and feel a sense of connection with authors and fellow fans." Unbound Worlds marks the transformation of Suvudu, originally launched in 2008, into a brand-new experience that shares an inside look into the vast universe of science fiction and fantasy literary culture, its creators and fans. The site also offers a sleeker, vastly updated design, mobile features, and an expanded editorial scope providing even more of the engaging content that defined Suvudu. Visitors to Unbound Worlds can expect to find:
Event Coverage of conventions with details about author appearances, panels, and signings.
Features that include book lists, 50-Page Friday excerpts, and coverage of popular series.
Sweeps and Giveaways such as prizes, swag, and advance reads.
Cage Match, an annual original fiction bracket-style tournament of characters that enlists writers to create fictional battles and readers to vote for winners.
Unbound Worlds produces a weekly email newsletter and can be found on 
Twitter
,
Facebook
, and 
YouTube
.