12 Penguin Random House Audio Titles are 2018 Audie Awards Finalists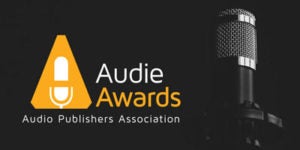 The Audio Publishers Association has announced its 2018 Audie Awards finalists, including 12 Penguin Random House Audio titles.  This year's honorees were revealed via a social media campaign, with each category's finalists announced by a notable author, narrator, or media outlet. Three PRH Audio authors nominated this year participated in the announcement. George Saunders revealed the Short Stories/Collections category on his Facebook (30.21K followers), John le Carré revealed the Mystery category on his Twitter  (6.4K followers), and Libba Bray revealed the Middle Grade category on her Twitter (55.8K followers).  
Winners in all categories will be revealed during the Audies Gala on May 31 in New York during BookExpo 2018.
Our Audie Awards finalists:
Fiction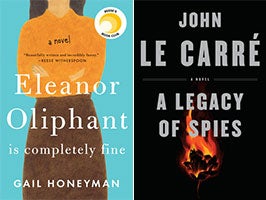 ELEANOR OLIPHANT IS COMPLETELY FINE by Gail Honeyman, read by Cathleen McCarro (Penguin Audio)
Thriller Suspense
A LEGACY OF SPIES by John le Carré, narrated by Tom Hollander (Penguin Audio)
Mystery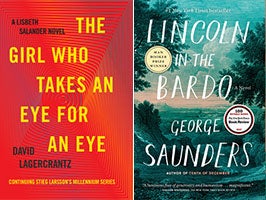 THE GIRL WHO TAKES AN EYE FOR AN EYE by David Lagercrantz, narrated by Simon Vance (Random House Audio)
Multi-Voiced Performance
LINCOLN IN THE BARDO by George Saunders, narrated by George Saunders, Nick Offerman, David Sedaris, and 163 others (Random House Audio)
Nonfiction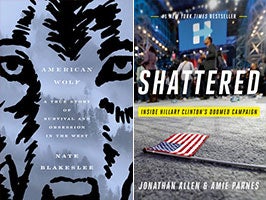 AMERICAN WOLF: A True Story of Survival and Obsession in the West by Nate Blakeslee, narrated by Mark Bramhall (Random House Audio)
SHATTERED: Inside Hillary Clinton's Doomed Campaign by Jonathan Allen and Amie Parnes, narrated by Kimberly Farr (Random House Audio)
Inspirational Faith-Based Nonfiction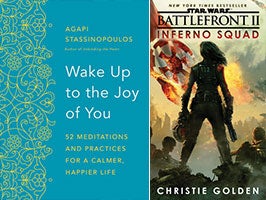 WAKE UP TO THE JOY OF YOU: 52 Meditations and Practices for a Calmer, Happier Life, written and narrated by Agapi Stassinopoulos (Random House Audio)
Science Fiction
BATTLEFRONT II: Inferno Squad (Star Wars) by Christie Golden, narrated by Janina Gavankar (Random House Audio)
Young Adult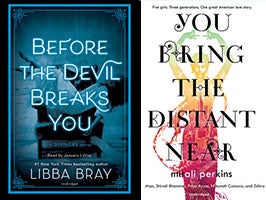 BEFORE THE DEVIL BREAKS YOU by Libba Bray, narrated by January LaVoy (Listening Library)
YOU BRING THE DISTANT NEAR by Mitali Perkins, narrated by Sneha Mathan, Shivali Bhammer, Priya Ayyar, and others (Listening Library)
Middle Grade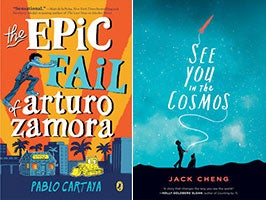 THE EPIC FAIL OF ARTURO ZAMORA, written and narrated by Pablo Cartaya (Listening Library)
SEE YOU IN THE COSMOS by Jack Cheng, read by Kivlighan de Montebello and Various (Listening Library)
View the complete list of 2018 Audie Awards finalists here.
Posted: February 8, 2018