Igloo Live Highlights: Watch Video of Our Volunteers in Rwanda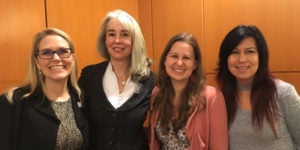 At our latest Igloo Live event, Marysarah Quinn (SVP, Director of Creative Design, Crown) and Kendra Levin (Associate Editorial Director, Viking Books for Young Readers) shared first-hand accounts about their week spent volunteering in Rwanda in partnership with Save the Children on their School-Community Partnership for Education (SCOPE) project.   The discussion, which took place on February 5 at 1745 Broadway, was moderated by Save the Children's Jennifer Kendra (Director of Impact Marketing and Partnership Innovation).  Melanie Fallon-Houska (Director, Corporate Giving, Penguin Random House), who worked closely together with Jennifer to realize this amazing volunteer opportunity, also joined the panel to introduce the guests and talk about other exciting opportunities to support our companywide Social Impact initiatives.
Please watch the video below that debuted at this Igloo Live event: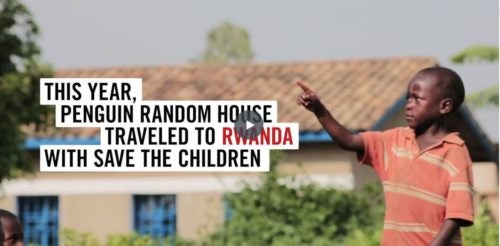 Hearing Marysarah and Kendra discuss their Rwanda volunteer experience at Igloo Live, attendees also gained insights into how this African country's history and ongoing censorship practices impact their publishing industry and the challenges faced in bringing meaningful books to Rwandan readers.
You can listen to the event by clicking here.  The panel starts at 2:45′ into the recording.  In order to watch the panel,  you need to maximize the video by clicking on the arrows in the upper right corner.
For further insights, read this feature: Our Volunteers Kendra Levin and Marysarah Quinn Revisit Their Week in Rwanda
Marysarah and Kendra also mentioned and recommended titles of a number of books related to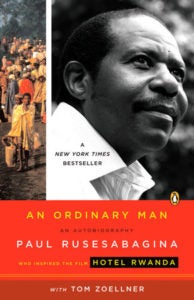 Rwanda:
WE WISH TO INFORM YOU THAT TOMORROW WE WILL BE KILLED WITH OUR FAMILIES  by Philip Gourevitch
AN ORDINARY MAN by Paul Rusesabagina and Tom Zoellner
THE ANTELOPE'S STRATEGY  by Jean Hatzfeld
BAD NEWS by Anjan Sundaram
OUR LADY OF THE NILE by Scholastique Mukasonga
LIFE LAID BARE by Jean Hatzfeld
MACHETE SEASON  by Jean Hatzfeld
100 DAYS by Juliane Okot Bitek
LAND OF A THOUSAND HILLS by Rosamond Halsey Carr
SHAKE HANDS WITH THE DEVIL by Romeo Dallaire
LAND OF SECOND CHANCES: THE IMPOSSIBLE RISE OF RWANDA'S CYCLING TEAM by Tim Lewis
Posted: February 27, 2018