Kang, Saadawi,Tokarczuk are Finalists for the 2018 Man Booker International Prize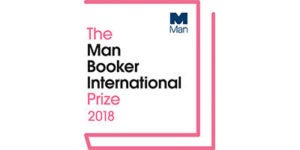 The Man Booker International Prize, which annually celebrates the finest works of translated fiction from around the world, has announced its 2018 shortlist of six titles, with three of the books published by Penguin Random House imprints:
THE WHITE BOOK by Han Kang (South Korea), translated by Deborah Smith (Hogarth to publish in the U.S. in Spring 2019)
FRANKENSTEIN IN BAGHDAD by Ahmed Saadawi (Iraq), translated by Jonathan Wright (Penguin Books published in the U.S. 1/23/18)
FLIGHTS by Olga Tokarczuk (Poland), translated by Jennifer Croft (Riverhead Books to publish in the U.S. 8/14/18)
View the complete Man Booker International Prize 2018 shortlist here.
The panel of judges included two Penguin Random House authors: Hari Kunzru, whose most recent book is WHITE TEARS (Vintage), and Helen Oyeyemi, whose most recent book is WHAT IS NOT YOUR IS NOT YOURS (Riverhead).
The winner of the 2018 prize will be announced on May 22 at an awards dinner at the Victoria & Albert Museum in London, with the £50,000 prize being divided equally between the author and the translator of the winning book. In addition, each shortlisted author and translator will share £1,000 each.
Posted: April 13, 2018