penguin
May 22, 2018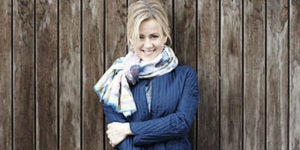 Jojo Moyes, author of #1 bestselling Pamela Dorman / Viking / Penguin books such as ME BEFORE YOU, AFTER YOU and STILL ME, learned that Quick Reads, a UK-based literacy program for adults with reading challenges, was in dire financial straits and on the verge of closing. So she personally donated £360,000 in order to ensure that Quick Reads, which has distributed 4.8 million copies of short novels by big-name author since the program began in 2006, will be able to operate for at least three more years.
expand
"Having written a Quick Reads myself and spoken to readers who had benefited from the scheme, I knew how important it was," Moyes told The Bookseller. She added that it is a "really effective low-cost method of improving the reading skills and enjoyment" of less confident readers. Penguin Random House UK Chair Baroness Gail Rebuck, who founded Quick Reads, commented, "I have enormous gratitude towards Jojo. You can see in all her books her faith in the human spirit and how invested she is in humanity, which is reflected in this decision. I hope she will bring fresh insight to the campaign over the next three years." Currently run by The Reading Agency, Quick Reads was set to close after it had been unable to secure a new long-term sponsor to cover its operating costs. Reading Agency chief executive Sue Wilkinson told The Guardian: "We couldn't be more thankful to Jojo for recognizing the importance of the scheme and so generously providing the funding to enable it to continue." Moyes said, "My aim is to buy them a window, so we can put other long-term funding in place at the end of three years … it's a win for authors, it's a win for publishers and it's certainly a win for readers."
April 13, 2018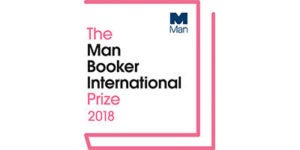 The Man Booker International Prize, which annually celebrates the finest works of translated fiction from around the world, has announced its 2018 shortlist of six titles, with three of the books published by Penguin Random House imprints:
expand
THE WHITE BOOK by Han Kang
(South Korea), translated by Deborah Smith (
Hogarth
to publish in the U.S. in Spring 2019)
FRANKENSTEIN IN BAGHDAD by Ahmed Saadawi
(Iraq), translated by Jonathan Wright (
Penguin Books
published in the U.S. 1/23/18)
FLIGHTS by Olga Tokarczuk
(Poland), translated by Jennifer Croft (
Riverhead Books
to publish in the U.S. 8/14/18) View the complete Man Booker International Prize 2018 shortlist
here
. The panel of judges included two Penguin Random House authors: Hari Kunzru, whose most recent book is
WHITE TEARS
(
Vintage
), and Helen Oyeyemi, whose most recent book is
WHAT IS NOT YOUR IS NOT YOURS
(
Riverhead

)
.
The winner of the 2018 prize will be announced on May 22 at an awards dinner at the Victoria & Albert Museum in London, with the £50,000 prize being divided equally between the author and the translator of the winning book. In addition, each shortlisted author and translator will share £1,000 each.
January 23, 2018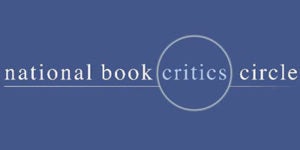 The National Book Critics Circle has announced the finalists for its 2017 awards.   Penguin Random House imprints publish six finalists for NBCC Awards in the following categories:  
expand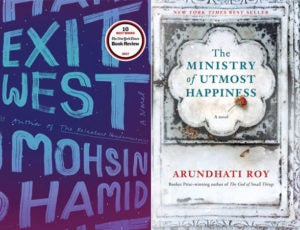 FICTION 
Mohsin Hamid
, 
EXIT WEST
 (
Riverhead
)
Arundhati Roy
, 
THE MINISTRY OF UTMOST HAPPINESS
 (
Knopf
)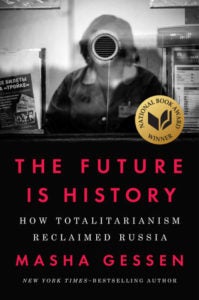 NONFICTION
Masha Gessen
, 
THE FUTURE IS HISTORY: How Totalitarianism Reclaimed Russia
(
Riverhead
)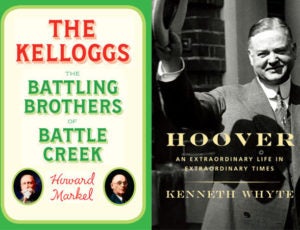 BIOGRAPHY
Howard Markel
, 
THE KELLOGGS: The Battling Brothers of Battle Creek
(
Pantheon
)
Kenneth Whyte
, 
HOOVER: An Extraordinary Life in Extraordinary Times
 (
Knopf
)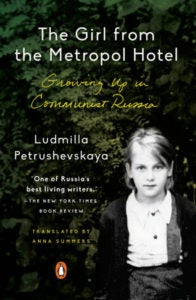 AUTOBIOGRAPHY
Ludmilla Petrushevskaya
, 
THE GIRL FROM THE METROPOL HOTEL: Growin Up in Communist Russia
(
Penguin
) View the complete list of NBCC finalists
here
. Winners of the NBCC awards will be announced on Thursday, March 15 in NYC at the New School's Tishman Auditorium.  A finalists' reading will be held on March 14 at 6:30 p.m. in the same location. Both events are free and open to the public. The National Book Critics Circle was founded in 1974 at New York's Algonquin Hotel by a group of the most influential critics of the day, and awarded its first set of honors in 1975.  The NBCC now comprises more than 1,000 working critics and book-review editors throughout the country.  The NBCC annually bestows its awards in six categories, honoring the best books published in the past year in the United States.