PRH Audio Earns Three More Audie Awards Noms, including for Audio Book of the Year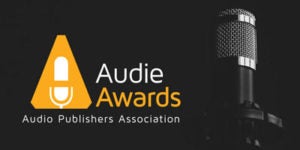 The Audio Publishers Association has announced  additional  2018 Audie Awards  finalists, including for its Audio Book of the Year honor, recognizing LINCOLN IN THE BARDO by George Saunders, narrated by George Saunders, Nick Offerman, David Sedaris, and 163 other voices (Random House Audio).  LINCOLN IN THE BARDO is also nominated for Excellence in Production; and Penguin Random House Audio's "Transform Your Commute" campaign is up for the Excellence in Marketing award.  
Finalists in 26 other Audie Awards categories were previously announced by the APA on February 7 and included 12 Penguin Random House Audio titles.  To read the Igloo article covering our 2018 Audie Awards finalists in those categories, click here.
Winners in all categories will be revealed during the Audies Gala on May 31 in New York during BookExpo 2018.

Posted: March 22, 2018