Interview with Carmen Ospina at PRH Grupo Editorial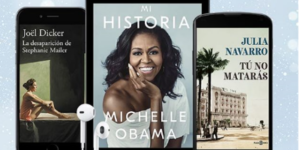 Penguin Random House's audiobook business is an essential pillar of our global growth strategy for 2019 and beyond. Read on for an interview with Carmen Ospina, Director of Marketing, Analytics and Business Development at PRH Grupo Editorial. 
Q: There has been an increased demand for Spanish-language audiobooks in your territories. Can you speak to the differences in your various markets and the collaborative efforts with your US colleagues?
A: Yes, demand has increased and it will continue to grow as important players like Audible and Storytel open their dedicated Spanish-language storefronts in Spain, Mexico, the U.S. and other Spanish-speaking territories. Although this will likely change in time, most of our sales today come from the United States, where the audiobook market is more mature and the format is widespread. Partly for this reason, and also because we wanted to learn from their experience, we have collaborated closely with PRH US's audiobook team since we launched our first audiobook pilot in 2014. They've recommended studios and shared production guidelines and technical specifications, we've also collaborated on rights acquisitions and we're now co-producing important titles like the Game of Thrones saga. We also co-hired award-winning audio director/producer Jorge Reyes, and he is now helping both companies with their production. Collaborating closely with Amanda D'Aciernco's team has been key for the success of our project and it's been a major competitive advantage for Grupo Editorial to have their know-how as we create an audiobook market in the Spanish-speaking world.
Q: What are the main drivers of a successful Spanish-language audiobook business?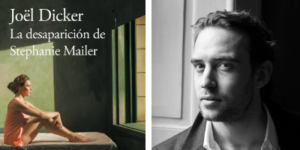 A: Content, content, content. The Spanish-language audiobook business is at a very early stage. At PRH, we have produced more than 550 audiobooks in record time (we're the Spanish-language book publisher with the largest catalogue), but we have a catalogue of more than 18,000 books that could potentially be converted into audio! This is to say that there's still a long road ahead of us, but we're very proud of what we have achieved, especially in the past year, and we're already seeing fantastic results. Other drivers are high-quality productions, which entails creating (and training) a pool of audiobook producers, directors and narrators; producing audiobooks in a wide range of accents; and working with key players to launch local storefronts and to make readers and non-readers aware of the format.
Q: Grupo recently launched two skills with Amazon's Alexa. What can you tell us about the projects and how are they performing?
A: Yes, just in time for the launch of Alexa in Spain last November, we became the first book publisher to develop a skill of short stories for children in Spanish. Named "Me gusta escuchar Cuentos" ("I like to listen to stories"), the skill provides 25 five-minute bedtime stories; kids can access a selection each day. The skill has had 3,700 unique users, more than 30 positive reviews and is ranked among the top ten skills for Alexa in Spain. We're currently working with Google, to launch a similar action for Google Home in Mexico and Spain this April. This past Christmas we also launched an Alexa skill for Paulo Coelho in both Spain and Mexico featuring Christmas stories by the best-selling author. We plan to include other content from the author very soon in order to make the skill relevant all year round.
Posted: March 13, 2019