khaled hosseini
February 21, 2018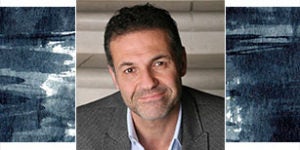 Riverhead Books is proud to announce a new work from the award-winning and internationally-bestselling writer and UNHCR Goodwill Ambassador,Khaled Hosseini as was revealed in Entertainment Weekly.  The new work, titled SEA PRAYER, is a short, illustrated book that Hosseini wrote in response to the current refugee crisis and the haunting image of young Alan Kurdi, the three-year-old Syrian boy whose body washed up on the beach in Turkey in September 2015.
expand
Written in the form of a letter, SEA PRAYER
 is a father's reflection as he watches over his sleeping son, on the dangerous journey across the sea that lies before them. It is also an account of their life in Homs, Syria, before the war, and of that city's swift transformation from a home into a deadly war zone. Originally produced in collaboration with UNHCR, the UN Refugee Agency, 
Sea Prayer
 was first released as a 
Guardian
 virtual film on September 1, 2017. [caption id="attachment_9675" align="alignright" width="306"]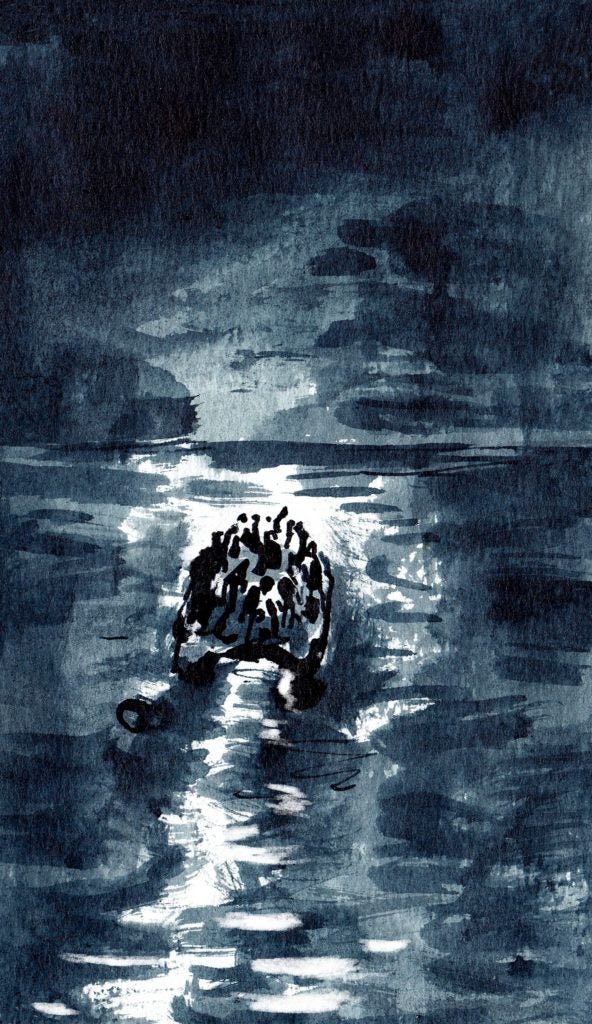 Image from SEA PRAYER, illustrated by Dan Williams[/caption] Khaled Hosseini said: "We are living in the midst of a displacement crisis of enormous proportions. 
Sea Prayer
 is an attempt to pay tribute to the millions of families, like Alan Kurdi's, who have been splintered and forced from home by war and persecution."SEA PRAYER will be illustrated by London-based artist Dan Williams, and will be published September 18, 2018, to mark the third anniversary of Kurdi's death.  Riverhead will support publication with a major marketing and publicity campaign. The book will be published simultaneously by Penguin Canada and Bloomsbury in the UK. Riverhead Editor in Chief and Hosseini's long-time editor, 
Sarah McGrath
, said: "Any new project from Khaled Hosseini is momentous. He is one of the most important writers of our time. But this work is particularly poignant in its heartbreaking engagement with the refugee crisis. I believe this beautifully written, intensely moving story will be cherished by people of all ages, and all over the world."
September 26, 2017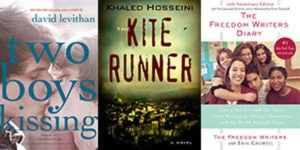 Throughout Banned Books Week, September 24 – 30, Penguin Random House will be highlighting frequently banned and challenged books to help raise awareness of the importance of defending our right to express ourselves and read without censorship or interference. Keep reading for Banned Books reading list inspiration, and stay tuned all week for more recommendations.
expand
Click
here
 to enter for your chance to win a personalized Banned Books Box filled with ten of your favorite books and a special banned books mug courtesy of Out of Print Clothing (No purchase necessary. US residents, 18+. Ends 9/30/17. See
Official Rules
.)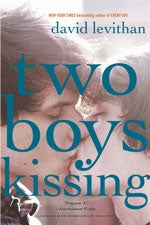 TWO BOYS KISSING by David Levithan
Challenge Reasons: Homosexuality, Condoning Public Displays of Affection
Based on true events—and narrated by a Greek Chorus of the generation of gay men lost to AIDS— TWO BOYS KISSING follows Harry and Craig, two seventeen-year-olds who are about to take part in a 32-hour marathon of kissing to set a new Guin­ness World Record. While the two increasingly dehydrated and sleep-deprived boys are locking lips, they become a focal point in the lives of other teens dealing with universal questions of love, identity, and belonging.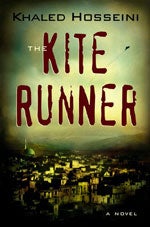 THE KITE RUNNER by Khaled Hosseini
Challenge Reasons: Offensive language, Unsuited to Age Group, Violence
The unforgettable, heartbreaking story of the unlikely friendship between a wealthy boy and the son of his father's servant, The Kite Runner is a beautifully crafted novel set in a country that is in the process of being destroyed. It is about the power of reading, the price of betrayal, and the possibility of redemption; and an exploration of the power of fathers over sons—their love, their sacrifices, their lies.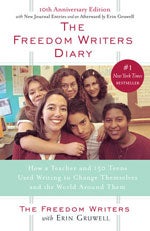 THE FREEDOM WRITERS DIARY by Erin Gruwell
Challenge Reasons: Racial slurs, Sexual Content
As an idealistic twenty-three-year-old English teacher at Wilson High School in Long beach, California, Erin Gruwell confronted a room of "unteachable, at-risk" students. One day she intercepted a note with an ugly racial caricature, and angrily declared that this was precisely the sort of thing that led to the Holocaust—only to be met by uncomprehending looks. Also during Banned Books Week, head over to 
Out of Print Clothing
to find out how you can contribute to hurricane relief efforts through book donations from Penguin Random House. For each piece of Banned Books merchandise sold on the Out of Print website during Banned Books Week, September 24 – 30, Penguin Random House will donate one book in support of hurricane relief efforts through
First Book
 up to 10,000 books.
Click here
to start browsing and give back.