Rebecca Skloot
September 28, 2017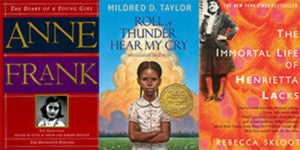 Throughout Banned Books Week, September 24 – 30, Penguin Random House will be highlighting frequently banned and challenged books to help raise awareness of the importance of defending our right to express ourselves and read without censorship or interference. Keep reading for Banned Books reading list inspiration, and stay tuned all week for more recommendations.   
expand
Click
here
 to enter for your chance to win a personalized Banned Books Box filled with ten of your favorite books and a special banned books mug courtesy of Out of Print Clothing (No purchase necessary. US residents, 18+. Ends 9/30/17. See
Official Rules
.)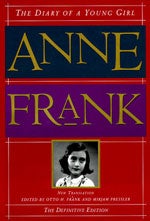 THE DIARY OF A YOUNG GIRL by Anne Frank
Challenge Reasons: Rebellion Against Parental Authority, Sexuality
Anne Frank's THE DIARY OF A YOUNG GIRL is among the most endur­ing documents of the twentieth century. Since its publication in 1947, it has been a beloved and deeply admired monument to the indestructible nature of the human spirit, read by millions of people and translated into more than fifty-five languages. This definitive edition contains entries about Anne's burgeoning sexuality and confrontations with her mother that were cut from  previous editions.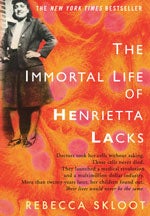 THE IMMORTAL LIFE OF HENRIETTA LACKS by Rebecca Skloot
Challenge Reason: Pornography
Her name was Henrietta Lacks, but scientists know her as HeLa. She was a poor black tobacco farmer whose cells—taken without her knowledge in 1951—became one of the most important tools in medicine, vital for developing the polio vaccine, cloning, gene mapping, and more.  The first "immortal" human cells grown in culture, they are still alive today, though she has been dead for more than sixty years. If you could pile all HeLa cells ever grown onto a scale, they'd weigh more than 50 million metric tons—as much as a hundred Empire State Buildings.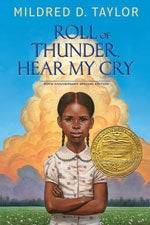 ROLL OF THUNDER, HEAR MY CRY by Mildred D. Taylor
Challenge Reason: Offensive Language
It takes the events of one turbulent year to show Cassie that having land of their own is the Logan family's lifeblood. The Logans possess something no one can take away.  Set in Mississippi at the height of the Depression, this is the story of one family's struggle to maintain their integrity, pride, and independence in the face of racism and social injustice.  It is also the story of an independent girl who discovers over the course of an important year why having land of their own is so crucial to the Logan family, even as she learns to draw from her own sense of dignity and self-respect. Also during Banned  Books Week, head over to 
Out of Print Clothing 
to find out how you can contribute to hurricane relief efforts through book donations from Penguin Random House. For each piece of Banned Books merchandise sold on the Out of Print website during Banned Books Week, September 24 – 30, Penguin Random House will donate one book in support of hurricane relief efforts through 
First Book
 up to 10,000 books. 
Click here
 to start browsing and give back.
February 21, 2017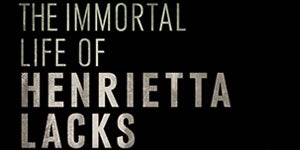 Oprah Winfrey, Rose Byrne and Renée Elise Goldsberry star in the HBO adaptation of the Crown/Broadway Books New York Times bestseller, THE IMMORTAl LIFE OF HENRIETTA LACKS by Rebecca Skloot. A trailer has been released to promote the HBO Films' April 22 premiere. 
expand
The biopic tells the story of Henrietta Lacks (played by Ms. Goldsberry of 
Hamilton 
fame), the black woman whose cells — which were harvested without her permission as she lay dying from cancer in 1951 — led to the discovery of the polio vaccine, in vitro fertilization, and gene mapping. The story is told through the eyes of her daughter Deborah (Winfrey), who teams up with Ms. Skloot (Byrne) to learn about the mother she never knew. George C. Wolfe, who adapted and directed the film, told 
Entertainment Weekly:
 "The book connects the epic with the intimate, and that's the movie's ambition. This woman's cells helped heal the planet, yet her children were suffering. They didn't know their mother's story, even though they were living in the shadows of Johns Hopkins. I found that dichotomy incredibly moving."
Watch the trailer here.
Last fall, Ms. Skloot's book also sparked a group of Oakland, California middle school students to produce and star in a rap video that took social media by storm. Read about the phenomenon in our story: 
Must-Watch Rap Video by Middle Schoolers Inspired by Rebecca Skloot's Bestseller