The Dial Press
March 15, 2018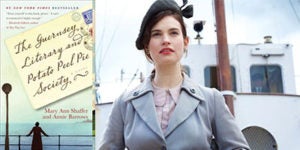 Mary Ann Shaffer and Annie Barrows' New York Times bestseller THE GUERNSEY LITERARY AND POTATO PEEL PIE SOCIETY, a book club favorite since it was first published by The Dial Press in 2008, has now been adapted for the screen by the production company Blue Print (producers of the Oscar and Golden Globe award-winning film, Three Billboards Outside Ebbing, Missouri) in partnership with Studiocanal and The Mazur Kaplan Company. Netflix acquired the rights to air the film in North America, Latin America, Italy, Eastern Europe, and Southeast Asia. Studiocanal will release it theatrically in Australia, France, and Germany.  
expand
The Guernsey Literary and Potato Peel Pie Society stars Lily James, best known for her role in the acclaimed PBS series, Downton Abbey. Directed by Mike Newell (Four Weddings and a Funeral) and filmed in the U.K., the story follows a free-spirited writer, Juliet Ashton, played by Ms. James.  She forms a life-changing bond with the titular Guernsey Literary and Potato Peel Pie Society when she decides to write about the book club, which was formed during the occupation of the small island of Guernsey in World War II. Ms. James' co-stars include two other Downton Abbey actors, Matthew Goode and Jessica Brown Findlay, as well as Katherine Parkinson (The Boat That Rocked), Tom Courtenay (Doctor Zhivago), and Penelope Wilton (The BFG).
January 19, 2018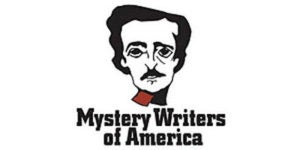 Mystery Writers of America (MWA) has announced its nominees for the 2018 Edgar Allan Poe Awards, honoring the best in mystery fiction, nonfiction, and television published or produced in 2017.  Five books published by Penguin Random House imprints earned nominations in the following categories: 
expand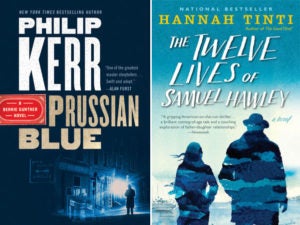 Best Novel
PRUSSIAN BLUE
by
Philip Kerr
(
Marian Wood Books/G.P.Putnam's Sons
)
THE TWELVE LIVES OF SAMUEL HAWLEY
by
Hannah Tinti
(
The Dial Press
)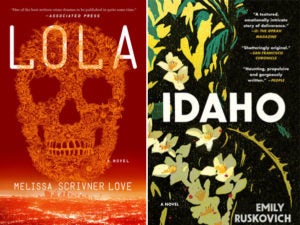 Best First Novel
LOLA
 by
Melissa Scrivner Love
(
Crown
)
IDAHO
 by
Emily Ruskovich
(
Random House
)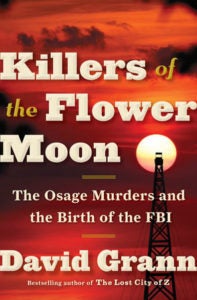 Best Fact Crime
KILLERS OF THE FLOWER MOON: The Osage Murders and the Birth of the FBI
 by
David Grann
(
Doubleday
) View the complete list of nominees
here
. This year's Edgar Awards will be presented to the winners at MWA's 72nd Gala Banquet on April 26 in Manhattan.
February 7, 2017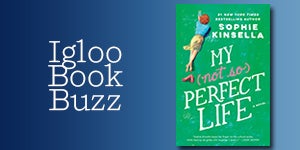 This week's Igloo Book Buzz selection is Sophie Kinsella's MY NOT SO PERFECT LIFE, on sale now from The Dial Press. Part love story, part workplace drama, this sharply observed novel is a witty critique of the false judgments we make in a social-media-obsessed world. At no time in the history of humankind do we know more about "other people's lives," thanks to social media.
expand
Ms. Kinsella opens a window into the writing of her book: "In MY NOT SO PERFECT LIFE, my struggling heroine so desperately wants her life in London to be perfect – as she believes her older female boss's life is – that she creates the online myth that it is. I always write what I see around me and I've seen so many people compare their own lives to other people's 'lives' on Instagram. It's kind of addictive. It was great to write about such a current topic and wonderful to focus on the relationship between two strong females."
Susan Kamil
, Executive Vice President, Publisher, Random House and The Dial Press: "I have had the joy of working with Sophie Kinsella for over 15 years and have marveled at how she maintains her perfect pitch for both story and character. Each book is sharply observed, and filled with wit and humor and her heroines are as recognizable as members of my own family. In MY NOT SO PERFECT LIFE, readers will find Kinsella's most relatable heroine yet." [caption id="attachment_4940" align="alignright" width="177"]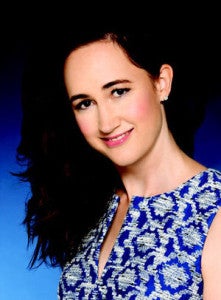 Sophie Kinsella[/caption] Fellow Penguin Random House author Jojo Moyes commented, "Sophie Kinsella keeps her finger on the cultural pulse, while leaving me giddy with laughter. I loved it." The "Girls Night Out with Sophie Kinsella" event is happening Tuesday (2/7) from 7:00 to 9:00 pm at one of Barnes & Noble's new 
Concept Stores
 at Vernon Hills Shopping Center in Eastchester, NY. This is a Ticketed Event, with a special gift bag (including a signed book). Wine & Appetizers will be served. Sophie's launch event will be Facebook Lived on the B&N Eastchester page as well as shared on the Random House and Sophie Kinsella platforms Random House partnered with Barnes & Noble to create an innovative book tour experience. The goal is to give fans more of a personal connection with the author than the traditional event. Sophie is the first author to launch this series. For more details, click
here
.