Vintage Books
November 6, 2017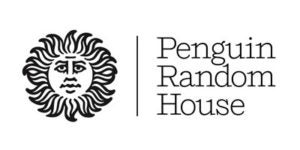 A new book that looks into the accusations of collusion between the Trump campaign and Russia will be published by Vintage Books, and simultaneously around the world, on November 16.  COLLUSION: Secret Meetings, Dirty Money, and How Russia Helped Donald Trump Win by Luke Harding, a foreign correspondent for The Guardian, brings the details of the Trump-Russia story together in one place for the first time. 
expand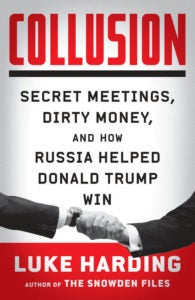 In COLLUSION, Harding explodes the Trump-Russia story, detailing what happened, to whom, where, and when. Harding, whose work as a foreign correspondent resulted in his being deported by the Kremlin in 2011, offers readers a sobering timeline dating back to 1987 and continuing through the present day, including last week's indictments. In December 2016, Harding met former MI6 officer Christopher Steele in a London pub to discuss President-elect Donald Trump's Russia connections. This was 
before
 Steele's now-famous dossier dropped. "The key to the Trump-Russia story," says Harding, "is being able to follow the money, see what deals were made when and by whom, and what relationships were being cultivated and why." Harding's investigation looks at Russian players Aras Agalarov, Natalia Veselnitskaya, Sergei Kislyak, and Igor Sechin, among others, and their ability to exploit relationships with principals in and on the periphery of the Trump campaign. Among those Harding reports on in the book: Paul Manafort, Rick Gates, George Papadopoulos, Michael Flynn, Donald Trump Jr., and Jared Kushner. Drawing on new material, key sources, and unique access to principals, Harding identifies companies, real-estate transactions, offshore banks, international banks, computer hacking, secret meetings, dead spies, a multimillion-dollar trail of money with circumspect payouts, and a surfeit of evidence that led to the most shocking election in American history. "Luke Harding's COLLUSION is the first book to connect the dots on the Trump-Russia story," said
Anne Messitte
, Publisher of Vintage Books. "For anyone who wants context to understand the headlines and what is to come, it's a must-read."
October 10, 2017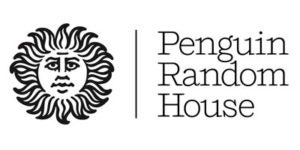 E L James's DARKER: Fifty Shades Darker  as Told by Christian will be published by Vintage Books as a trade paperback and eBook on Tuesday, November 28, 2017. The announcement was made today by Anne Messitte, Publisher of Vintage/Anchor Books. 
expand
In DARKER, E L James revisits the world of Fifty Shades with a retelling of 
FIFTY SHADES DARKER
 from Christian Grey's point of view.  Ever since the 2015 publication of 
GREY
, the first book by James to employ a perspective shift, fans have been clamoring for a continuation of the series in Christian's voice. "This new book is full of surprises," said Messitte. "Readers are going to see a darker and more haunted version of Christian's character. Fans of the series will have much to discover and even more to discuss."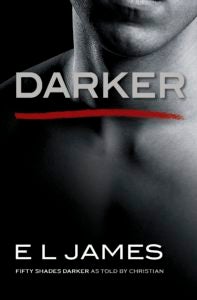 "The inside of Christian Grey's head is a fascinating place to be," said James. "In GREY
we got the first glimpse of what makes Christian tick, but in DARKER we go deeper, into his most painful memories and the encounters that made him the damaged, demanding man Ana falls in love with. Writing this novel has been a journey of discovery, and I hope readers will find what I've learned as compelling as I did. Finally, it's always a joy to work with the great team at Vintage." DARKER will be published simultaneously by Penguin Random House Audio, Penguin Random House Canada, and Penguin Random House UK, and soon after, in territories around the world. A US Spanish language edition, published by Vintage Español, will be available in December. E L James is represented by Valerie Hoskins of VHA Ltd in London. Foreign rights are handled by ILA in London E L James's GREY is the fastest-selling book in the history of Penguin Random House. The Fifty Shades books have sold more than 150 million copies worldwide in 52 languages. The two films based on the novels have grossed more than 945M worldwide. The third film, 
Fifty Shades Freed
, will be released by Universal Pictures on February 9, 2018. After twenty-five years working in TV, E L James decided to pursue a childhood dream, and set out to write stories that readers would fall in love with. The result was the sensuous romance FIFTY SHADES OF GREY and its two sequels, FIFTY SHADES DARKER and 
FIFTY SHADES FREED
.  In 2015 she published the bestseller GREY, the story of FIFTY SHADES OF GREY from the perspective of Christian Grey. In 2012, E L James was named one of 
Time
 magazine's "Most Influential People in the World," one of Barbara Walters's "Ten Most Fascinating People of the Year," and
 Publishers Weekly
's
"Person of the Year." She went on to work as a producer on the film adaptations of her trilogy for Universal Pictures. E L James lives with her husband, the novelist and screenwriter Niall Leonard; their two sons; and their two dogs in West London.
May 23, 2017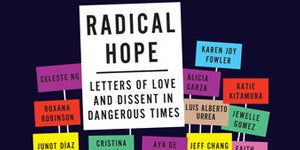 Giving hope is what inspired author Carolina De Robertis to create RADICAL HOPE: Letters of Love and Dissent in Dangerous Times, and what inspired Vintage Books and Penguin Random House to gift a copy of the book to 11,000 public libraries across America. 
expand
RADICAL HOPE is a collection of letters—to ancestors, to children five generations from now, to strangers in grocery lines, to any and all who feel weary and discouraged—written by award-winning novelists, poets, political thinkers, and activists.  Provocative and inspiring, RADICAL HOPE offers readers a kaleidoscopic view of the love and courage needed to navigate this time of upheaval, uncertainty, and fear.  The book's letter-writers include such Penguin Random House authors as Junot Díaz, Karen Joy Fowler, Hari Kunzru, Celeste Ng, and Jane Smiley. ALA President Julie Todaro said, "(RADICAL HOPE) offers unique messages from extraordinary authors. It provides us with much needed, uplifting thoughts for these difficult times. I thank Vintage Books and the author for their gift to American Libraries." Ms. De Robertis: "I'm incredibly moved and honored to know that this book will be reaching so many library shelves. This is a gift given to institutions – namely, libraries – that themselves give boundlessly to our communities and to our culture. My wildest hope would be that library patrons find some form of solace, spark, or sustenance in these pages and in the kaleidoscopic voices found therein." Penguin Random House Library Marketing also partnered with the Office for Diversity, Literacy and Outreach Services to distribute an additional 1,000 copies to American Library Association members from the five ethnic affiliates of ALA, including the American Indian Library Association, Asian Pacific American Librarians Association, Black Caucus of the American Library Association, Chinese American Library Association, and REFORMA: The National Association to Promote Library and Information Services to Latinos and the Spanish-Speaking.